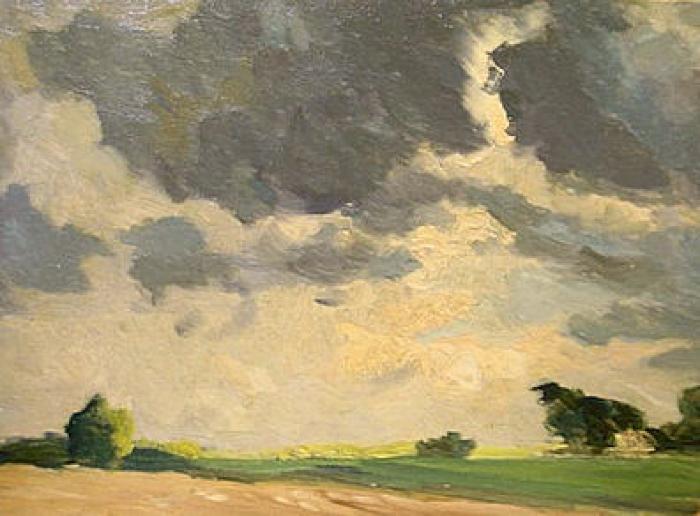 Approaching Storm (study)
Dimensions
9 in. x 12 in.
Signature Details
Note: Written cursively in ink upon the F. Weber label on verso "(Mrs. Kesterson/student) Husband was with Grand Rapids Press/M. Alten painted in class taking Mrs. Miriam (sic) board from her paint box/Alten was showing the class how to paint a storm coming"

Mrs. Kesterson was the former Miriam Suleeba, Alten's student and the subject of a 1908 portrait by Alten. See MIFP547, Portrait of Miss Miriam Suleeba.

Mrs. Kesterson later become a well-regarded local commercial artist and illustrator.
Provenance
Private collection
Ivey-Selkirk Auctioneers, St. Louis, MO, Lot#?, January 1, 2007