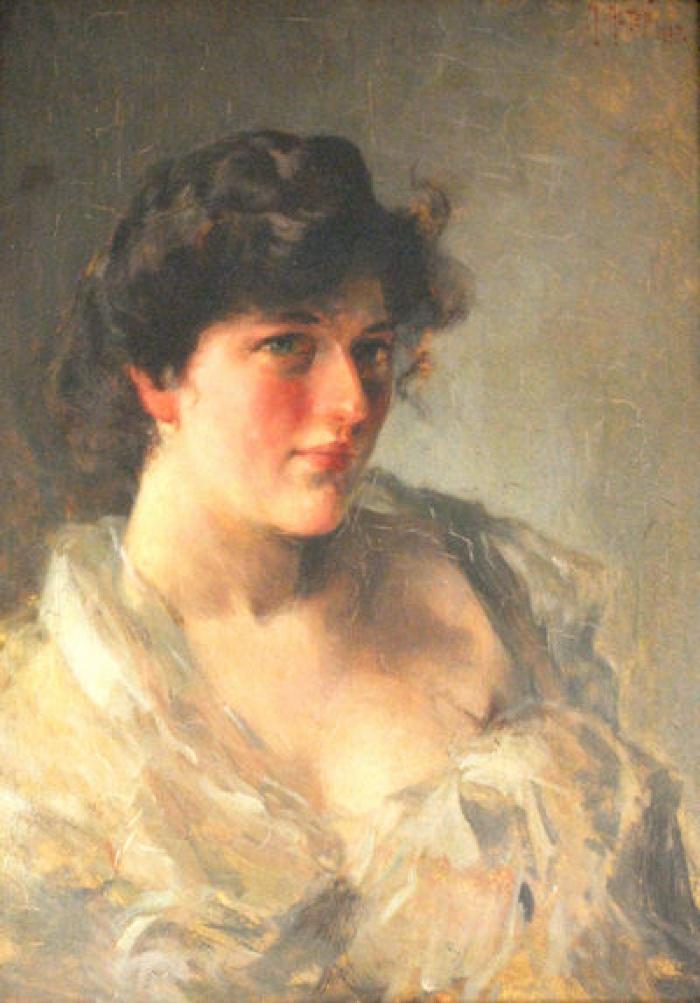 Portrait of Evelyn Nesbit
Dimensions
19 in. x 13 1/5 in.
Signature
Signed/dated: M. Alten/1907 upper right
Signature Details
The noted dimensions have been calculated by sight.

The Grand Rapids Public Library holds a glass plate image of this painting in its Clemetson Glass & Film Negative collection (#265) - 265-3-2

Note: Printed on the verso (not in Alten's hand) are the words "This is a Painting by M. Alten of Evelyn Nesbett (sic) 1907" Although the portrait bears more than a striking resemblance to the beautiful Miss Nesbit, it is unlikely that it was completed from life in that in 1907 Nesbit was heavily involved in the New York City murder trial of her husband Harry Thaw who was ultimately found not guilty by reason of insanity of the murder of renowned architect Stanford White. As the trial garnered much publicity and Nesbit's image appeared in many newspapers nationwide, it is possible that Alten was commisioned to paint this portrait by an unknown admirer of Nesbit.