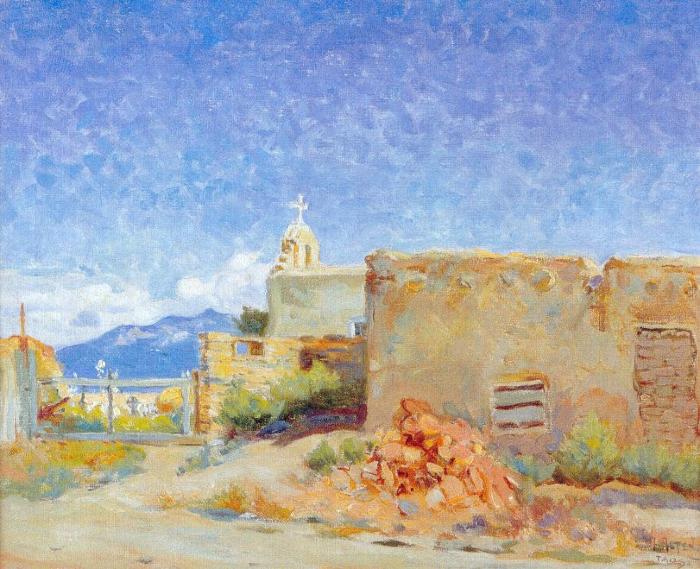 Taos Mission
Dimensions
20 in. x 24 in.
Signature
Signed/inscribed: M. Alten/Taos lower right
Signature Details
Bears two red and white labels affixed to the stretcher. The first, in typescript Taos Mission 20 x 24 C-13. The word Camelia and the numeral 3 appear there diagonally in pencil. The second label handwritten in ink reads Ins. 1:9 -.20 x ?? Building in Taos.

See also NMAR1985 and NMAR1092 for paintings of the same mission. NMAR1092 appears to have been painted later than Alten's 1927 trip to Taos,and possibly during 1929.
Provenance
Private collection
Camelia Alten collection
Exhibitions
Mathias J. Alten: Journey of an American Painter
Bibliography
Gerdts, William H., M. Elizabeth Boone, Wendy Greenhouse and James A. Straub (Chronology), Mathias J. Alten: Journey of an American Painter (The Grand Rapids Art Museum, 1998)