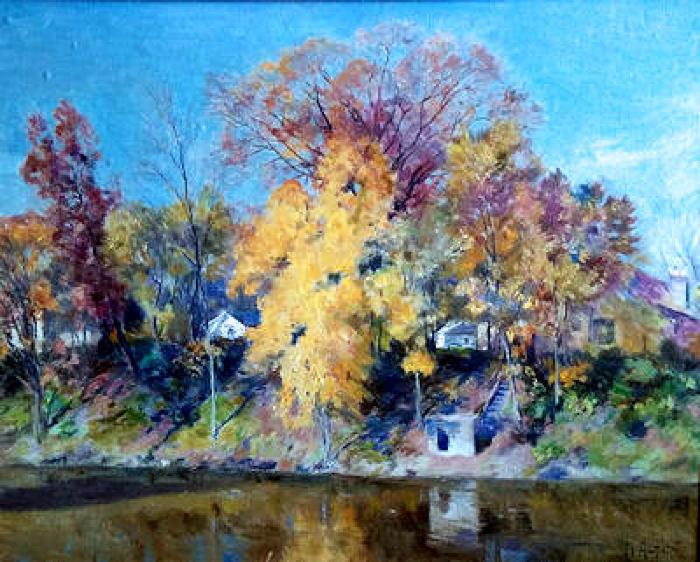 Along the Thornapple River
Dimensions
24 in. x 30 in.
CR Number
CR.MJA.MILW2231
Signature
Signed: M. Alten lower right
Signature Details
Note: On the verso of the stretcher is a red & white label with the penciled inscription 25 a.

This canvas may have been received from the artist by Mrs. Cora Lock Roelofs in exchange for coal deliveries. Alten was known to engage in such bartering especially during the Great Depression. Mrs. Roelofs, at the time, was a bookeeper for the Lock Fuel and Feed Company of Grand Rapids.
Thesaurus of Geographic Names Location
Provenance
Private collection
Cora Lock Roelofs (1888-1969) collection, MI, circa 1930