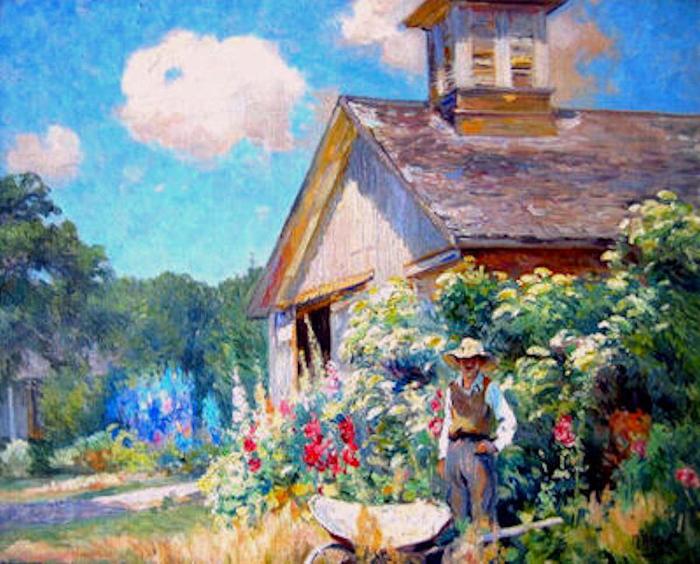 Boy with Wheelbarrow
Dimensions
24 in. x 30 in.
Signature
Signed: M. Alten lower right
Signature Details
Alten's daughter Eleanore advised that the boy seen in this picture is Dan Hespel, a neighbor in the Fulton Street, Grand Rapids area. Daniel Hespel is listed in the 1930 U.S. Federal Census as a "gardener".

Alternative title, "Barn at 1593 Fulton Street, Summer."
Exhibitions
Art in Embassies Collection Exhibition
Mathias Alten's Grand Rapids
Bibliography
Ferris, Steven A., (Assistant Curator) with essay by Gordon Olson, Grand Rapids City Historian, Mathias Alten's Grand Rapids (Grand Rapids Art Museum, 1999).
Gerdts, William H., "Mathias J. Alten," American Art Review, December 1998.
Subjects
Landscapefigures
Michigan