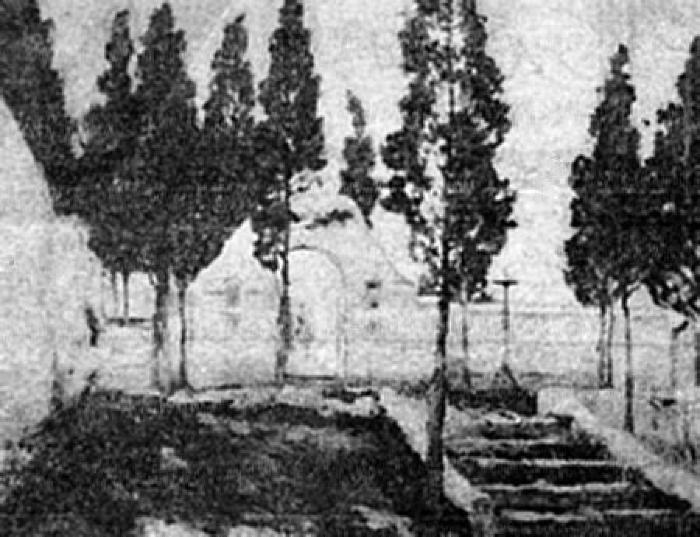 Calvaria, Sagunto
Dimensions
28 in. x 36 in.
Signature
Signature location unknown, likely inscribed "Sagunto"
Thesaurus of Geographic Names Location
Provenance
Location unknown
Descended in artist's family
Exhibitions
One Hundred and Eighteenth Annual Exhibition
One Person Show
Annual Exhibition for Michigan Artists Under the Auspices of the Scarab Club
Mathias Alten One Man Show
Bibliography
Mary Cooke Swartwout, Director of the Grand Rapids Art Gallery, Introductory essay, Exhibition catalog of the New York Exhibition of Oil Paintings By Mathias J. Alten - February 11th to March 2nd inclusive, 1929 (New York, NY: The Holt Gallery, ) .
Patricia Reed, Archivist/President of the Scarab Club, 2006, and Michael Crane, Assistant Curator of American Art, Detroit Institute of Arts, Compilers, "Exhibition Records, the Detroit Museum of Art and the Detroit Institute of Arts," .
C. Balleroy, "Le Salon des Independants et d'Art Center de New-York, les Expositions de Pennsylviania (sic) Academy et de Cincinnati Museum (Note: a review of the 1923 exhibition at The Pennsylvania Academy of the Fine Arts.) ," Revue du Vrai et du Beau, 10 Fevrier 1924.
No Author Noted, "," Milwaukee Journal Sentinel, May 15, 1927, Pg. 2.