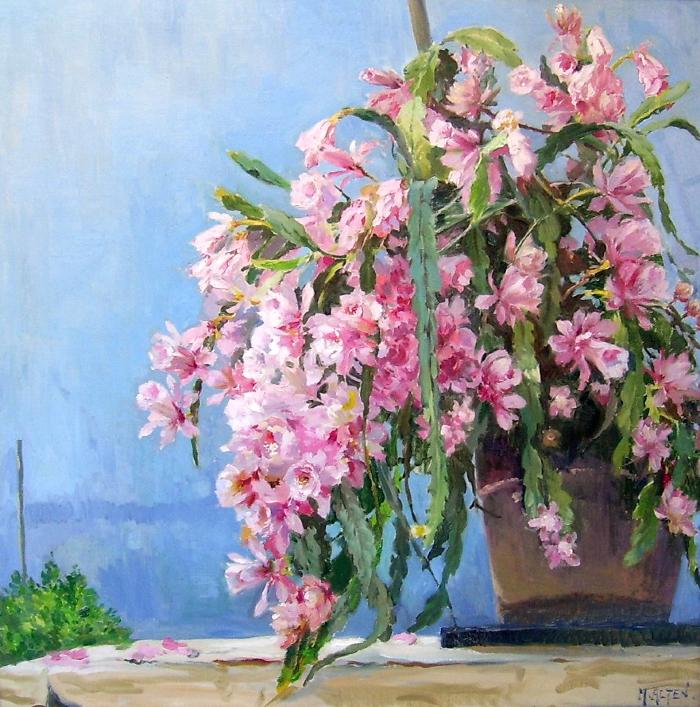 Christmas Cactus
Dimensions
36 in. x 36 in.
CR Number
CR.MJA.MIFL1401
Signature
Signed: M. Alten lower right
Signature Details
Listed as painting A-17, in an undated Alten family inventory of paintings.

The painting's stretcher bears two red and white labels. The first inscribed in ink by hand "Ins. 238 36 x 36 cactus / 3/2 350- (apparently a price of $350). The second label has a typed inscription "Cactus 36 x 36 A-17" and "Camelia" in pencil diagonally.
Thesaurus of Geographic Names Location
Provenance
Private collection
With Perception
Camelia Alten collection