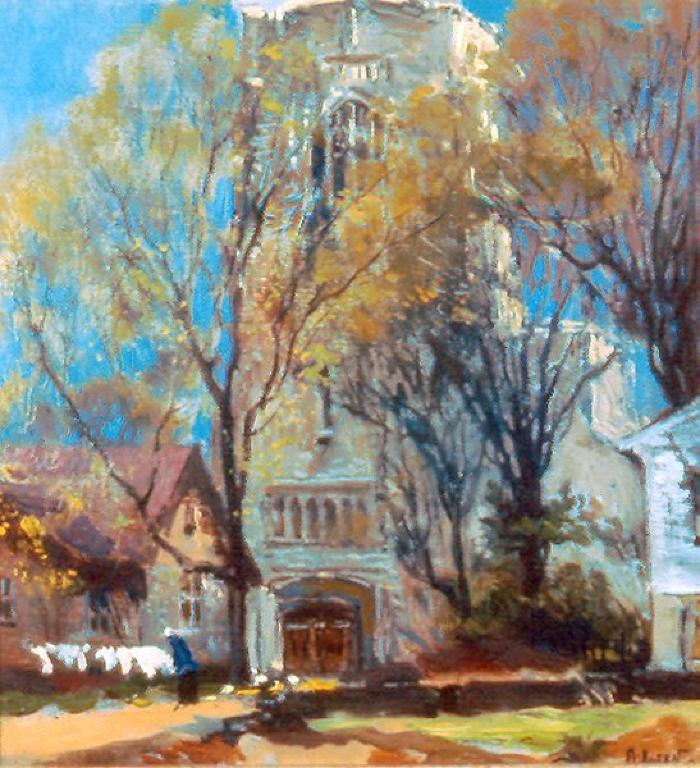 First United Methodist Church in Spring
Dimensions
15 in. x 12 in.
CR Number
CR.MJA.MIAR1562
Signature
Signed: M. Alten lower right
Signature Details
Dimensions are estimated.

The view is looking north from the rear of two buildings situated on the south side of Fulton Street in Grand Rapids. The white painted wooden structure on the right is the Pike House which in 1924 became the home of The Grand Rapids Art Gallery and then the Grand Rapids Art Museum until its move in 1980. The limestone building seen on the left is the Lyon House, built in 1845. In 2008, it housed physicians' offices.

See also MIAR1050 and MICS725 for other Alten paintings of the church.
Thesaurus of Geographic Names Location