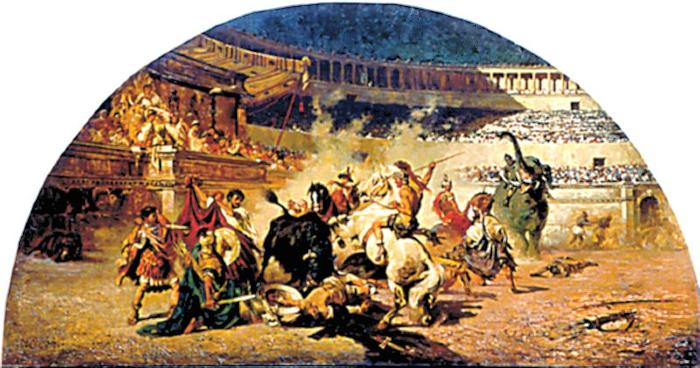 Gladiators, Lunette Mural
Dimensions
35 in. x 67 in.
Signature
Signed/dated: M. Alten/1900 lower left
Signature Details
The companion to this mural is, "Chariot Race, Lunette Mural" (MIMU1711)

This mural was likely painted after an oil by Alexander von Wagner (1838-1919) as was certainly the above noted, "Chariot Race". Both lunettes were commissioned by the Jandorf Catering Company of Grand Rapids, and both likely hung for years in Jandorf's bakery, soda fountain, and candy store in the city.
Provenance
Private collection
Jandorf Catering Company, Grand Rapids, circa 1900
Vander Kamps Antiques, Grand Rapids, circa 1970