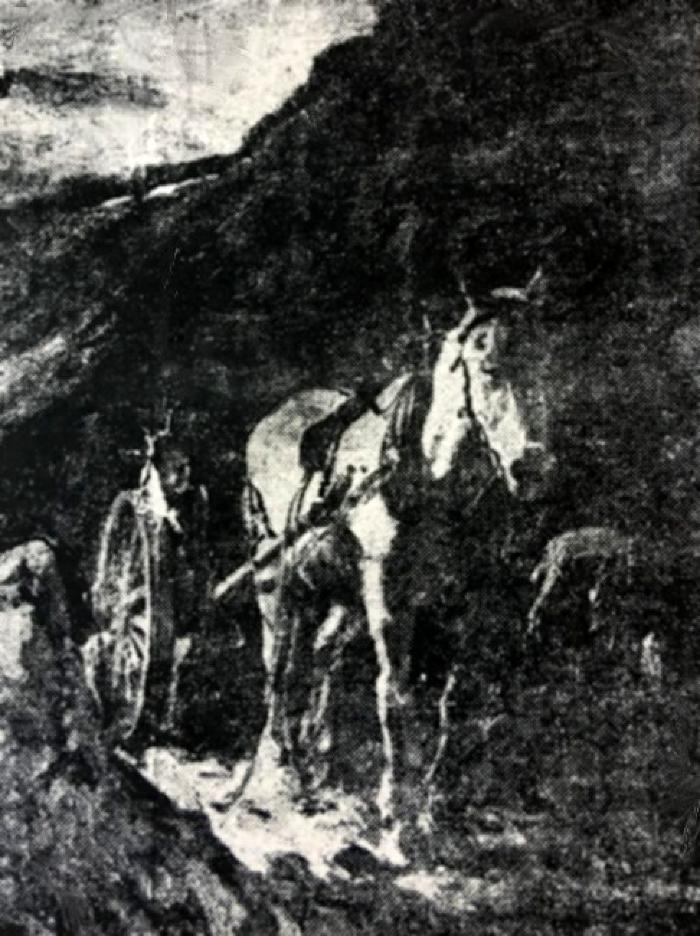 In the Gravel Pit
Signature
Signature location unknown
Signature Details
This painting was also known as, "The Gravel Pit."

The Evening Press article describes the painting as, "The dozing white horse, the bent, blue bloused laborer, shoveling in his load, the acute lines of the gravel pit which forms a background, are splendidly drawn and boldly handled."
Exhibitions
Eightieth Annual Exhibition
Bibliography
No author noted, "Grand Rapid Artist And His Work - One OF The Best - Alten's Work Taking The High Rank It Deserves," The Evening Press, Grand Rapids, Michigan, December 9, 1905, ill.
The National Academy of Design, Catalogue of the Eightieth Annual Exhibition, 1905.
No author noted, "Eightieth Academy and Some of Its Most Interesting Pictures," The New York Times, January 8, 1905, .