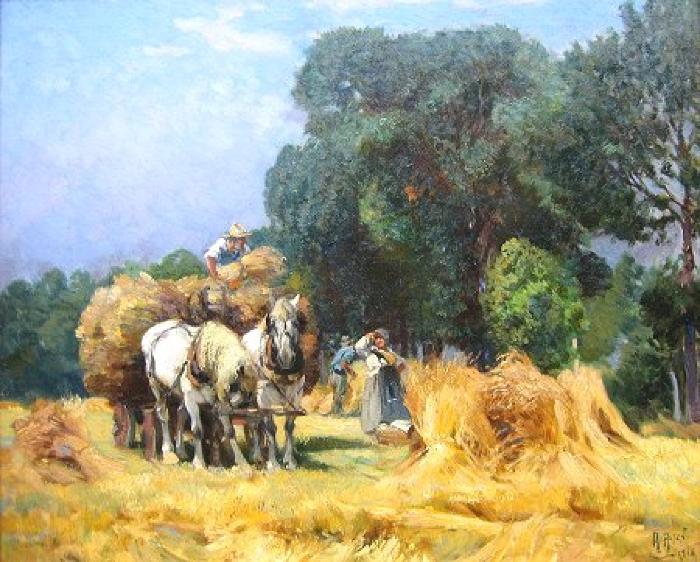 Harvest Time with Horses and Wagon
Dimensions
24 in. x 30 in.
Signature
Signed/dated: M. Alten/1916 lower right
Provenance
Bergsma Gallery
With Perception
A. J. Kollar Fine Paintings, LLC, Seatle, WA
Exhibitions
Mathias Alten Exhibition
A Traveling Exhibition of Paintings of Michigan Themes by Michigan Artists in Celebration of the State's Sesquicentennial
Retrospective, Mathias J. Alten (1871 - 1938)
Bibliography
Omoto, Sadayoshi and Eldon Van Liere, The Michigan Experience (Exhibition catalog) (1986, East Lansing, MI: Board of Trustees of Michigan State University) .
Smithsonian Institution Research Information System (SIRIS), "Alten, Mathias Joseph 1871-1938"