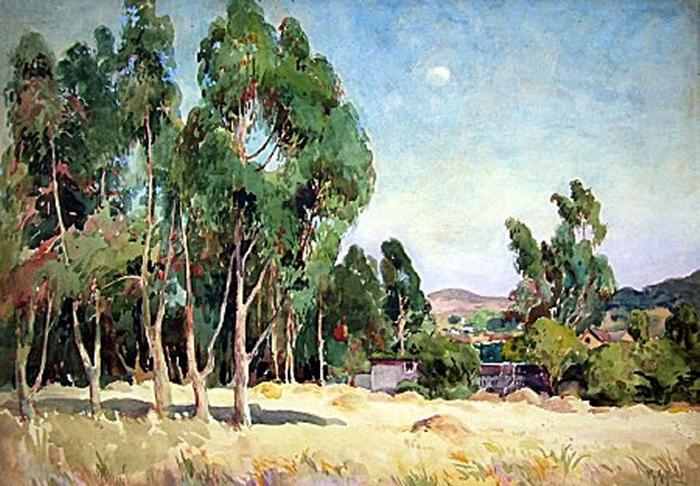 From the Hill Back of Paul de Longpre's Studio
Dimensions
15 1/4 in. x 21 1/2 in.
Signature
Signed: M. Alten lower right
Signature Details
On the cardboard mount verso, the words, "Painted in 1909 by Mathias J. Alten/Hollywood, Calif./ from the hill back of Paul De Longpre's studio."

Also there a red and white label "1198 R-E" and "15 x 22" in fountain pen ink. Additionally, a white label, with the numerals, "109." in ball point ink, and a Roman numeral III written on the cardboard mount, verso.
Provenance
With Perception
With Grand Gallery
Private collection
Bergsma Gallery