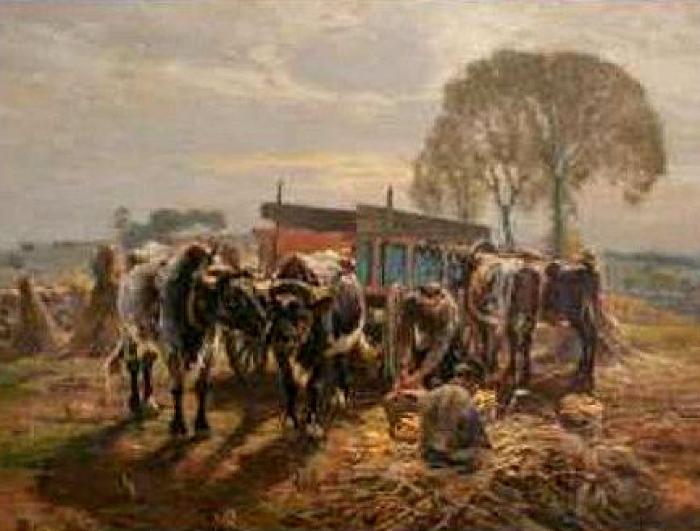 Husking Corn, Lyme
Dimensions
32 in. x 42 in.
CR Number
CR.MJA.CTAG1039
Signature
Signed/inscr/dated: M. Alten/Lyme/1911 lower right
Thesaurus of Geographic Names Location
Provenance
With Perception
George and Barbara Gordon collection
Private collection
Grand Valley State University
Bibliography
Grand Rapids Art Association , Nineteenth Exhibition - Catalogue of Paintings - April 30, 1913 - (Grand Rapids, Michigan) 2 pgs.