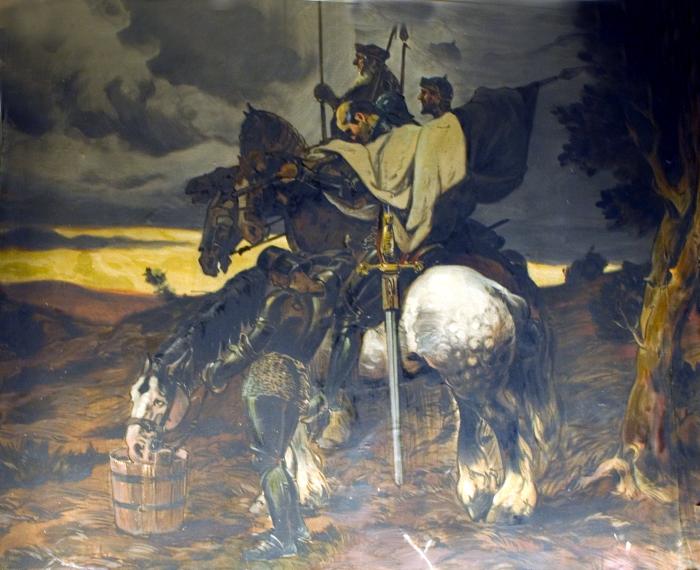 Mural, Hope Street Home, West Wall (Detail)
CR Number
CR.MJA.MIMU1549
Signature Details
This mural (a detail shown here) is mounted on the walls of the vestible entryway at 1203 Hope Street in Grand Rapids. The home was built for Alten in 1906 and decorated by him with this mural and with stained-glass windows and extensive tile work. The canvas on each side wall measures 62" x 12 5/8 (2 pieces spliced together), and the same dimensions for the other side wall. Additionally, canvasses over the top of the entry-door, and the door leading to the interior of the dining room each measuring 13" x 49 1/4.

Note: The two larger portions of the canvasses were removed from the Hope Street home and individually framed in 2008.

See additionally MIMU1147.
Thesaurus of Geographic Names Location
Provenance
Private collection
Various owners since circa 1913
Mathias and Bertha Alten