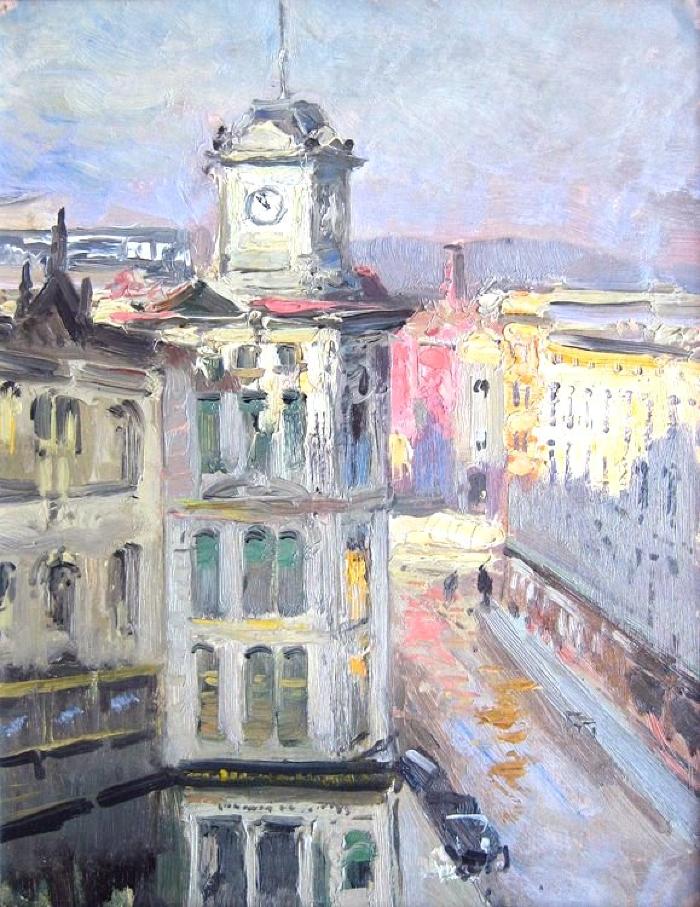 The Old Tower Clock
Dimensions
13 in. x 10 in.
Signature Details
Looking west on Pearl Street from Monroe Avenue in Grand Rapids. This painting, given its size and considering that it is unsigned, is likely a study for a picture with the same title, The Old Tower Clock, MICS1844, exhibited at the National Academy of Design in 1914. That painting was a snow scene.
Exhibitions
Mathias Alten's Grand Rapids
Mathias Alten Retrospective
Bibliography
Ferris, Steven A., (Assistant Curator) with essay by Gordon Olson, Grand Rapids City Historian, Mathias Alten's Grand Rapids (Grand Rapids Art Museum, 1999).