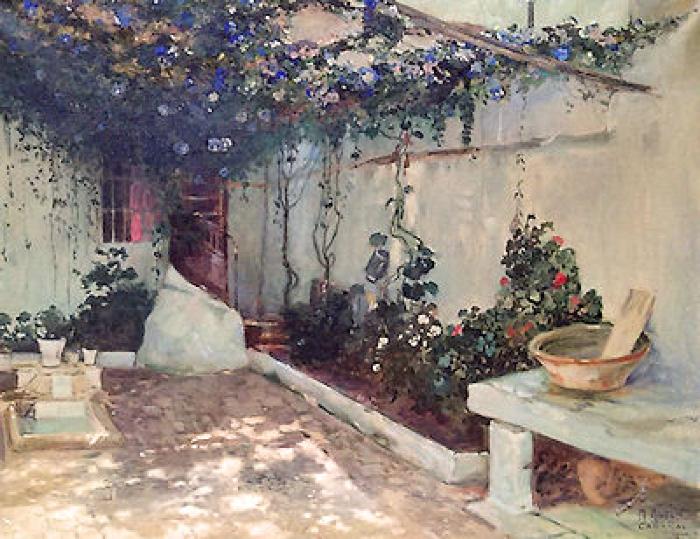 Patio, Cabanal
Dimensions
28 in. x 36 in.
Signature
Signed/inscribed: M. Alten/Cabañal lower right
Signature Details
Bears the pencil printed-words Patio and Spain on the stretcher verso.

Also bears a partial, paper label reading _ _innell Galleries/1515 Woodward Ave./Detroit 26, Michigan. The label undoubtably refers to the Grinnell Galleries
Bibliography
Mary Cooke Swartwout, Director of the Grand Rapids Art Gallery, Introductory essay, Exhibition catalog of the New York Exhibition of Oil Paintings By Mathias J. Alten - February 11th to March 2nd inclusive, 1929 (New York, NY: The Holt Gallery, ) .