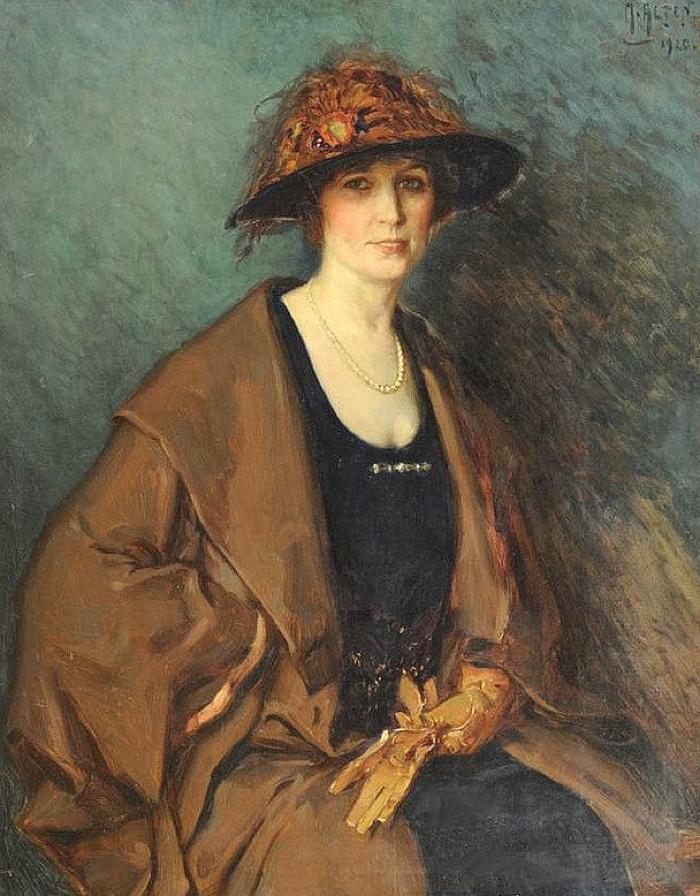 Portrait of Blanche P. Halow (Mrs. S. A. Halow)
Dimensions
36 in. x 28 in.
Signature
Signed/dated: M. Alten/1920 upper right
Thesaurus of Geographic Names Location
Provenance
Stair Galleries Auction, Hudson, NY, June 23, 2012, Lot #520
James S. Copley Library, La Jolla, CA, after 1963?
Blanche Halow collection, Grand Rapids, MI, Pasadena, CA.
Private collection
Exhibitions
Annual Exhibition for Michigan Artists Under the Auspices of the Scarab Club
Portraits by Mathias J. Alten, Lawrence C. Earle, and Alexander Flyn
Bibliography
No author noted, "Michigan Artists at Best in Scarab Show," Detroit News, December 5, 1920.
Patricia Reed, Archivist/President of the Scarab Club, 2006, and Michael Crane, Assistant Curator of American Art, Detroit Institute of Arts, Compilers, "Exhibition Records, the Detroit Museum of Art and the Detroit Institute of Arts," .
Local Art Exhibit Proves Revelation, The Grand Rapids Press?, January 19, 1921