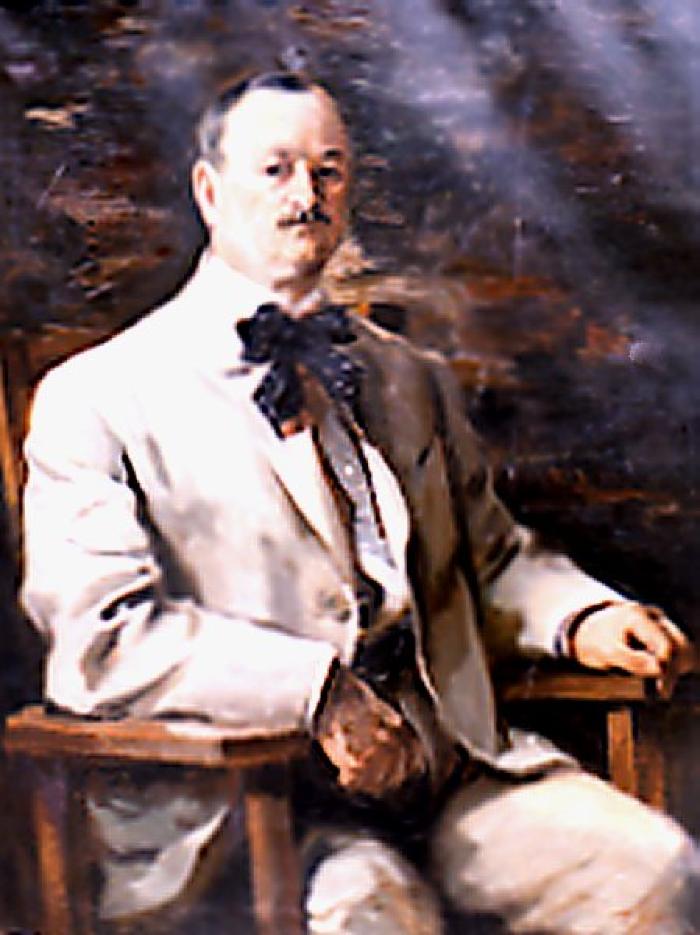 Portrait of John H. Haak
Dimensions
42 in. x 32 in.
Signature
Signed: M. Alten lower right
Signature Details
In June 1909, Alten travelled with his wife to Portland, Oregon to paint portraits of Mr. Haak, his wife Lucinda (MIFP1080) and their son John J. Haak (MIFP932). While there, he painted a landscape of Mt. Hood as well as other compositions.

Note that Mr. Haak and his son John J. Haak wear the same cravat in their individual portraits.
Provenance
Location unknown
Boos Auction, 11-4-1994, lot #597
Private collection
With Hefner Gallery
Abbey House Gallery
John Haak collection, OR
Bibliography
No author noted, "Work And Pleasure Artist M. Alten Saw the Sights and Made Portraits," The Grand Rapids Press, July 27, 1909, Pg. 7.