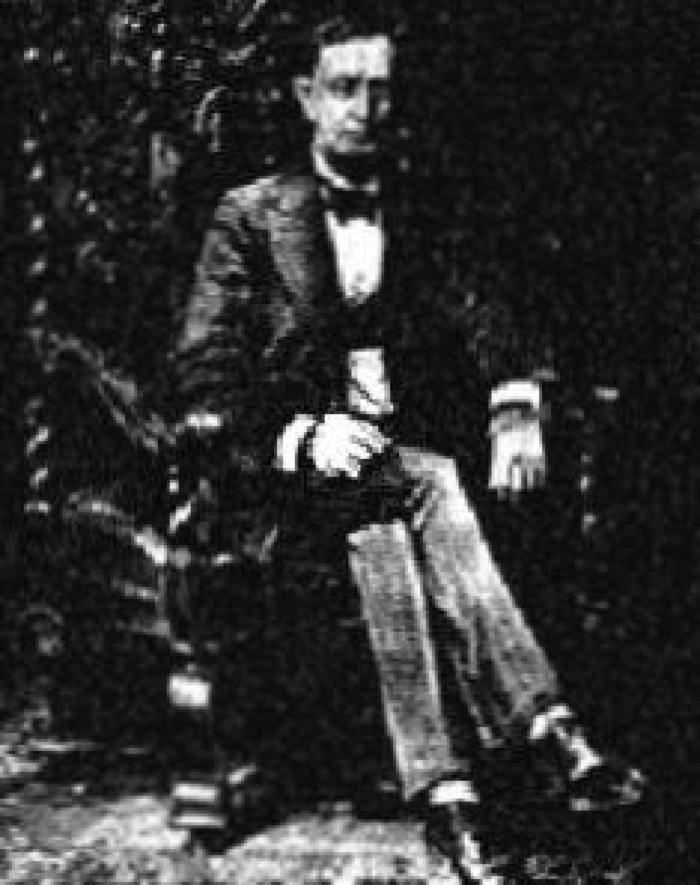 Portrait of Major Nathan S. Boynton
CR Number
CR.MJA.MIFP1054
Signature
Signature location unknown
Signature Details
An handwritten description of this painting by Eleanore Alten Gilleo, Alten's daughter, describes the portrait as being a man with dark hair, brown-red tinge, dark blue gray, gray goatee, colorless gray, dark suit, black. The painting was executed in early 1922 as posthumous portrait. Furthermore, there is extant in the Alten family archive, a photograph of Boynton (1837 - 1911) founder of the Order of the Maccabees, and later founder of Boynton Beach, Florida. The painting was likely based upon that photograph.
Thesaurus of Geographic Names Location
Provenance
Location unknown
Port Huron, Michigan Public Library
Ladies of the Maccabees, Supreme Tent, Port Huron, MI, March 1922
Bibliography
Detroit Free Press, March 26, 1922, ill. pg. G2.
No author noted, "Major Boynton Given Tributes by City Leaders," The Times-Herald (Port Huron, Michigan), June 12, 1922, Pg. 1.