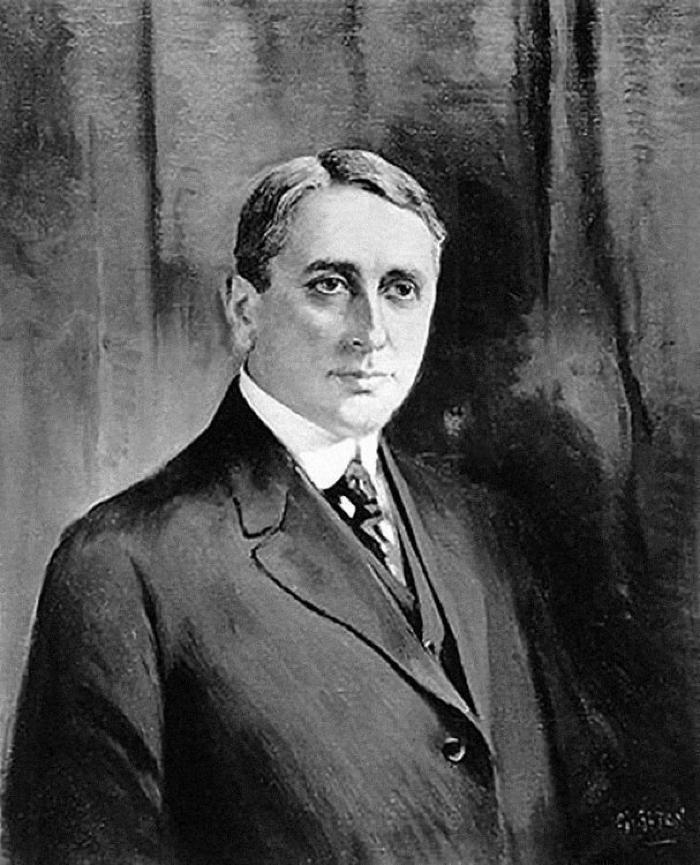 Portrait of Newman Miller
Dimensions
30 in. x 24 in.
Signature
Signed: M. Alten lower right
Signature Details
An account book kept by Alten's daughter, Eleanore, notes that Mr. Merlin Wiley of the Dime Bank Building, Detroit, was billed in 1929 for this portrait in the amount of $350. Miller, an 1893 graduate of Albion College, was the chief executive officer, or Grand Counsel, (1913-1915) for the Sigma Chi fraternity. He died in 1919 making this a posthumous portrait.

Miller wears a charcoal-colored suit and blue tie with a white diamond design.
Provenance
Sigma Chi International Headquarters, Evanston, IL, catalogue # III.H:173920.01
Merlin Wiley, Detroit, MI, (Commissioned portrait), 1929
Bibliography
Author unknown, "Around the Chapter Hearth," February 1930?. Likely a bulletin of the Albion Chapter of the Albion Sigma Chi Fraternity, Albion Colllege at Albion, MI. Both Mr. Smith's and Mr. Newman Miller's portraits by Alten were illustrated in the bulletin.