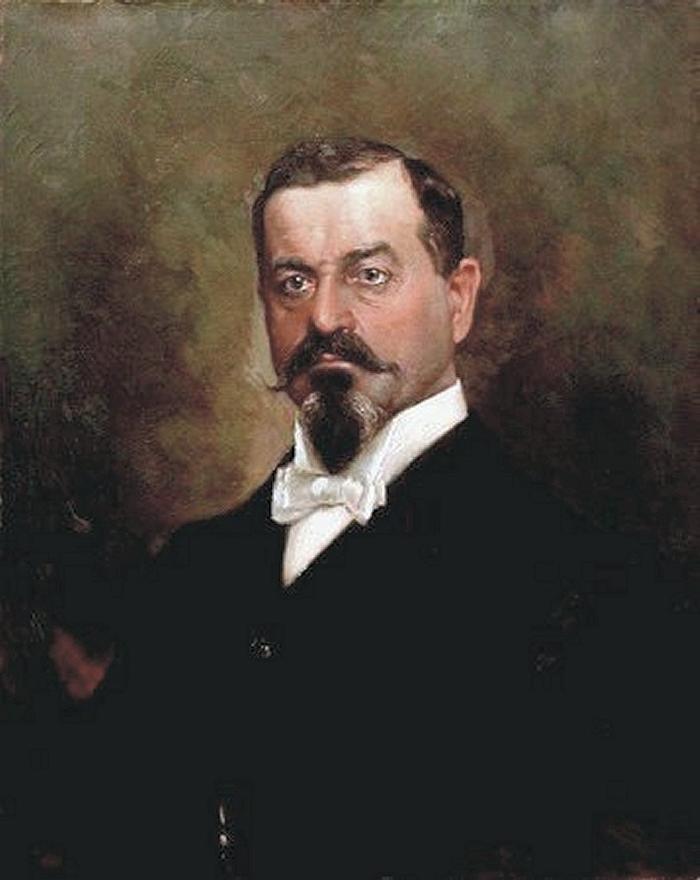 Portrait of a Paul O. Rathman
Dimensions
25 in. x 20 in.
Signature
Signed/dated: M. Alten/1917 lower left
Signature Details
This portrait has been tentatively identified as Mr. Paul O. Rathman of Grand Rapids. Mr. Rathman, along with Mr. Jacob Veit founded the Eagle Brewing Company in Grand Rapids on January 1, 1876. He was later listed in the 1911 Grand Rapids City Directory as being the "Bottling Supt. for the Grand Rapids Brewing Company".

Mr. Rathman lost his life on July 12, 1912 when he either fell or jumped from the steamer Kaiser Wilhelm II while en route between Bremen, Germany and New York.

Given the 1890s style of clothing, this portrait was likely commissioned and painted posthumously in 1917 after an earlier photograph. (See the below reference to a cabinet card photographic image of Rathman in the collection of the Grand Rapids Public Museum for comparison purposes).
Thesaurus of Geographic Names Location
Provenance
With Perception
Private collection
Bibliography
Michigan Supreme Court, "Cases Decided in the Supreme Court of Michigan - Rathman v. New Amsterdam Casualty Co ," Michigan Reports Vol. 186, pg. 115 (June 7, 1915 - Case decided).
Dr. William W. Seeger, "The Braumeisters of Old Grand Rapids," Grand River Valley Review, Vol, VIII, Number 1. 1988, pg. 5.
Grand Rapids Public Museum, Collections #138059j.1 "Cabinet card photographic Portrait of Paul O. Rathman, circa 1895, (likely a gelatin bromide print),"