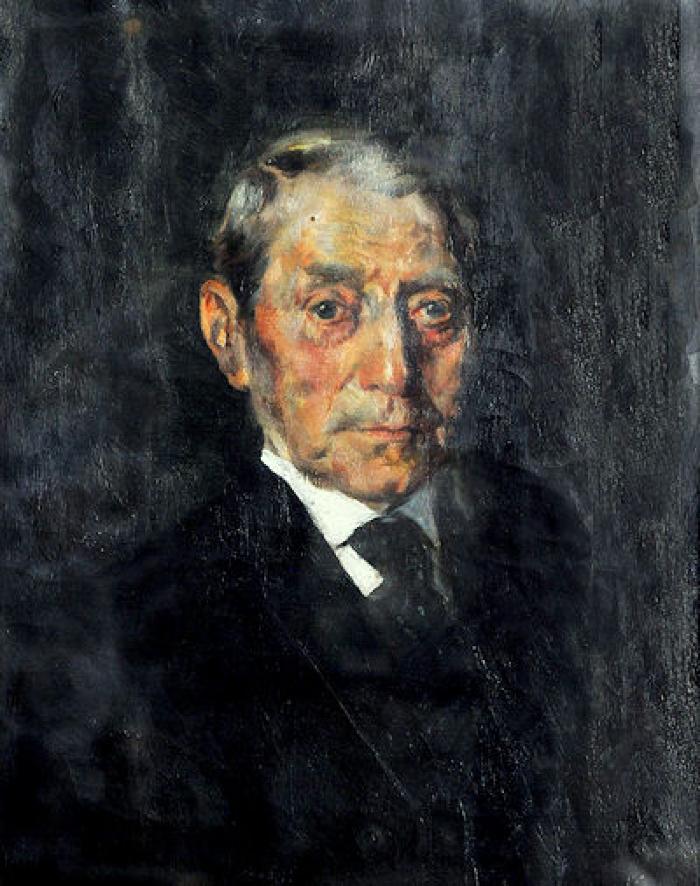 Portrait of Tjerk (Charles) Doezema
CR Number
CR.MJA.MIFP1568
Signature
May be signed lower left
Signature Details
See also, "Portrait of Anskje (Mrs.Tjerk) Doezema" (MIFP472) a portrait of Mr. Doezema's wife. The two paintings were commisioned for the occasion of the Doezema's fiftieth wedding anniversary.
Thesaurus of Geographic Names Location
Provenance
Private collection
Albert Doezema collection
Exhibitions
Mathias Alten Memorial Exhibition
Bibliography
Grand Rapids Art Gallery, Catalogue of the Mathias Alten Memorial Exhibition October 4th - October 31, 1938.
No author noted, "Married Fifty Years Tuesday," The Grand Rapids Herald , May 20, 1918, Morning ed., pg. 5, col. 3.
No author noted, "Grand Rapids Art Association Memorial Exhibition," Grand Rapids Mirror Magazine, March-April 1939, Vol. VI, No. 2, pg.9.