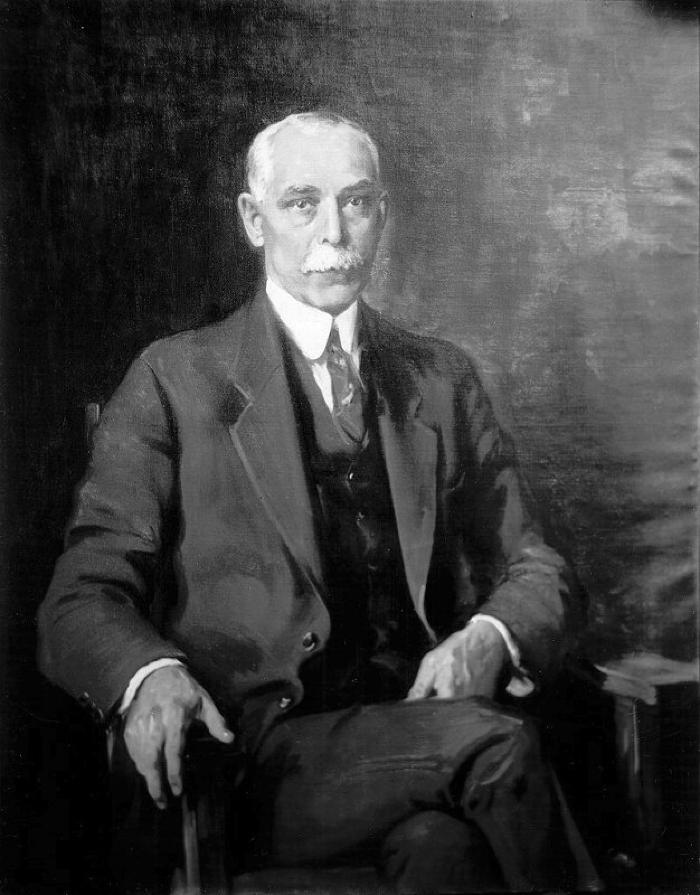 Portrait of William C. Grobhiser
Dimensions
46 in. x 36 in.
Signature
Signed: M. Alten lower left
Signature Details
The image was derived from a vintage glass plate negative of the painting in the possession of an Alten family member.

Sturgis Memorial Hospital in Sturgis, MI was built in 1925 with an endowment from the estate of William C. Grobhiser. The painting also reportedly hung for a time in the Manufacturer's Building in Grand Rapids. Grobhiser had been a sucessful furniture man in the city.

The canvas was unveiled and presented to the hospital by Grobhiser's daughter, Mrs. Emory Nonast of Chicago, on February 18, 1925.
Provenance
Sturgis Memorial Hospital, (now known as the Grobhiser Medical & Professional Building) Sturgis, MI, 1925
Bibliography
Robert E. Hair, Sturgis, Michigan: Its Story to 1930 (Sturgis, Michigan: Privately Published, 1992), pgs. 162.