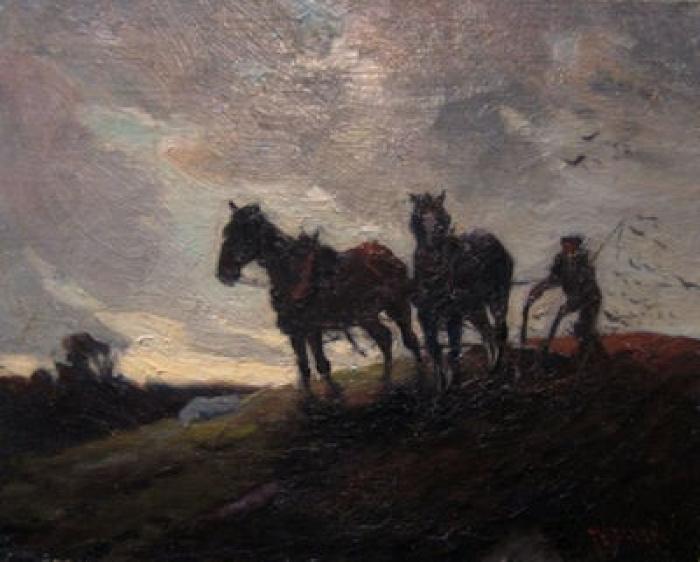 Rocky Soil, Lyme
Dimensions
8 1/16 in. x 10 1/16 in.
Signature
Signed: M. Alten lower right
Thesaurus of Geographic Names Location
Provenance
Private collection
With Perception
John Duffy
Exhibitions
Seventy-eight Annual Exhibition
One-Artist Exhibition
Mathias Alten:Through the Seasons
Bibliography
Falk, Peter Hastings (Editor), Annual Exhibition Record of the National Academy of Design 1901 - 1950 (Sound View Press, 1990) .
No author noted, "Grand Rapid Artist And His Work - One OF The Best - Alten's Work Taking The High Rank It Deserves," The Evening Press, Grand Rapids, Michigan, December 9, 1905, ill.
Grand Rapids Artist Who Dotes on Oxen, The Grand Rapids Press, February 21, 1903, ill.
Alten Art Exhibit at Ryerson Library, The Grand Rapids Herald, February 2, 1908.