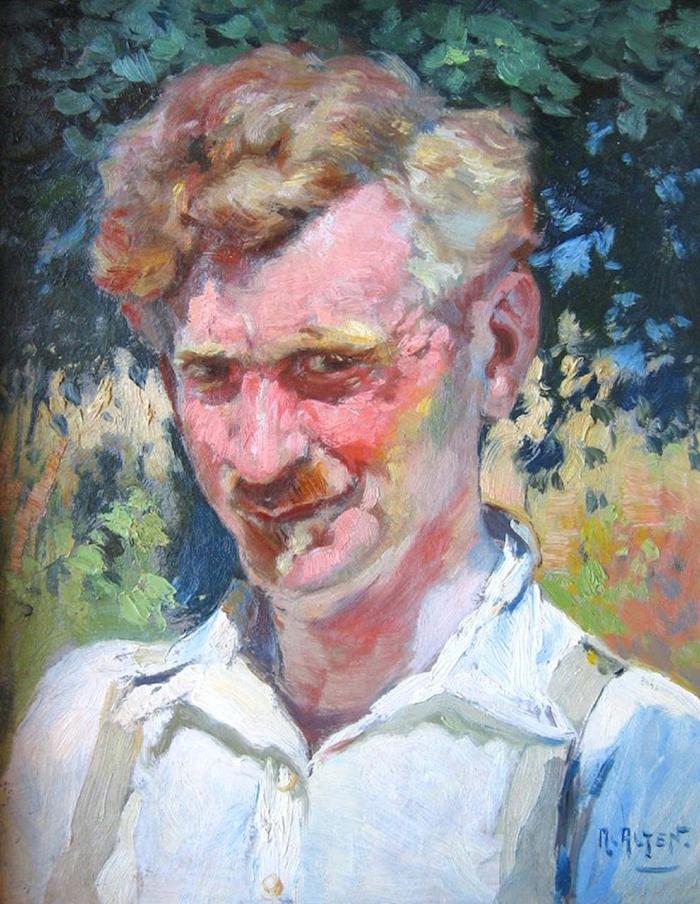 Self Portrait
Dimensions
16 1/2 in. x 12 in.
Signature
Signed: M. Alten lower right
Thesaurus of Geographic Names Location
Exhibitions
Mathias Alten's Grand Rapids
Mathias Alten Retrospective
December exhibition
Mathias Alten:Through the Seasons
Mathias Alten in the Netherlands
Bibliography
Ferris, Steven A., (Assistant Curator) with essay by Gordon Olson, Grand Rapids City Historian, Mathias Alten's Grand Rapids (Grand Rapids Art Museum, 1999).
No author noted, "G. R. Artists Hang Their Pictures in Gallery of Assn," The Grand Rapids Herald, December 2, 1926, Pg. 7, col. 2.