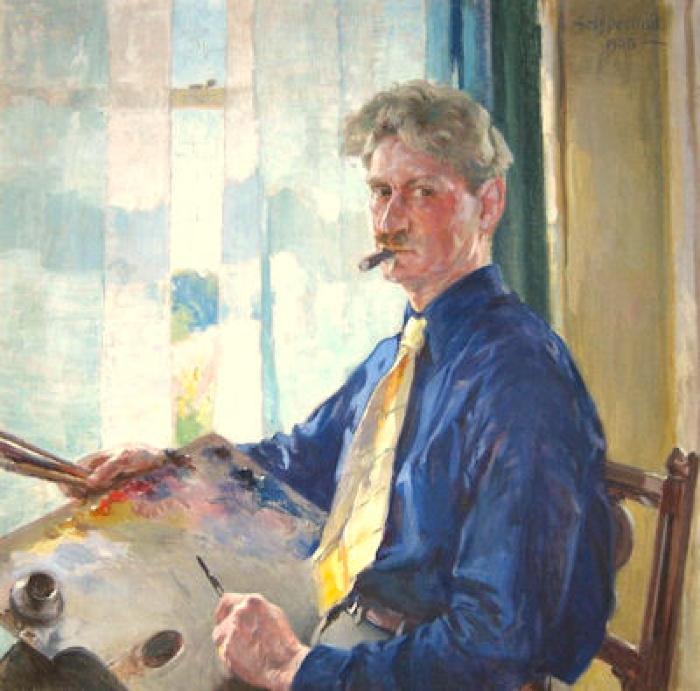 Self Portrait 1935
Dimensions
36 in. x 36 in.
Signature
Inscribed/dated: Self Portrait/1935 upper right
Thesaurus of Geographic Names Location
Provenance
Mrs. M. J. Alten collection
Descended in artist's family
Anita M. Gilleo Trust
Exhibitions
Art in Embassies Collection Exhibition
Mathias Alten Exhibition
Mathias Alten Memorial Exhibition
Mathias Alten:Through the Seasons
Bibliography
Sweeney, J. Gray "Mathias J. Alten (1871 -1938)," Exhibition Catalog (1979)
Bernice Mancewicz, "Mathias Alten's Work On Display at Museum," The Grand Rapids Press, December 28, 1971, Sunday ed., 7-H, ill.
Grand Rapids Art Gallery, Catalogue of the Mathias Alten Memorial Exhibition October 4th - October 31, 1938.
Smithsonian Institution Research Information System (SIRIS), "Alten, Mathias Joseph 1871-1938"