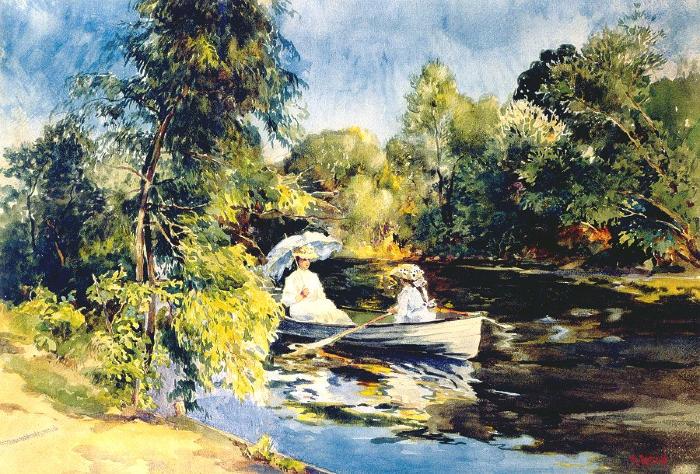 Sunday Afternoon
Dimensions
17 3/4 in. x 25 3/4 in.
Signature
Signed/dated: M. Alten/1909 lower right
Signature Details
Note: The date on the painting is indistinct. The date appears to be 1909, but may be 1901. If so, this watercolor may be the picture exhibited at the Toledo Art Museum in 1902 titled, "A Summer Afternoon on the Aspertuck." The Aspertuck River is located in Fairfield County, CT.
Provenance
Grand Rapids Art Museum
Private collection
Hefner Art Gallery
Exhibitions
Second Exhibition of the Toledo Museum of Art
Mathias J. Alten: Journey of an American Painter
Bibliography
Gerdts, William H., M. Elizabeth Boone, Wendy Greenhouse and James A. Straub (Chronology), Mathias J. Alten: Journey of an American Painter (The Grand Rapids Art Museum, 1998)