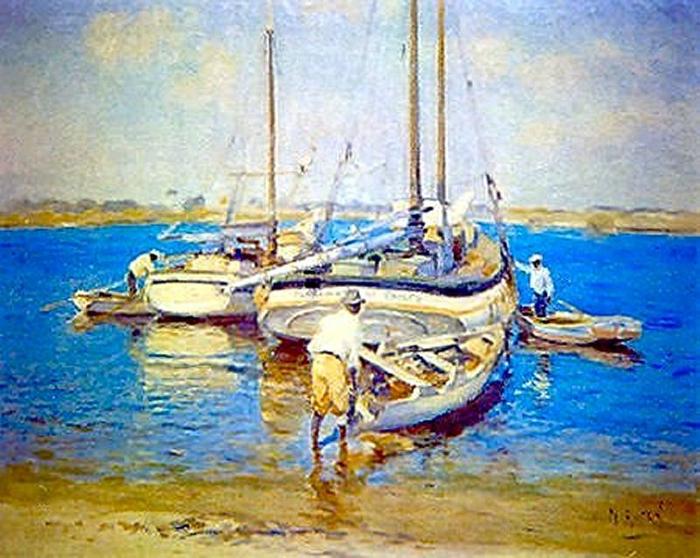 Tarpon Springs
Dimensions
24 in. x 30 in.
Signature
Signed: M. Alten lower right
Thesaurus of Geographic Names Location
Provenance
Location unknown
Sotheby's Auction
Detroit Institute of Arts
Mrs. Mathias J. Alten collection
Exhibitions
Work by Michigan Artists Selected from the Permanent Collection
Bibliography
Maybelle Mann, Art in Florida 1564 - 1945 (Sarasota, FL: Pineapple Press, Inc., 1999) .
Florence Davies, "Old Friends Next," The Detroit News, July 5, 1942, sec. Sunday.
Smithsonian Institution Research Information System (SIRIS), "Alten, Mathias Joseph 1871-1938"
Auction Catalogue, Sotheby's American Paintings, Drawings and Sculpture (September 23, 1993, New York).
Editors, The Detroit Institute of Arts, Paintings in The Detroit Institute of Arts, Third ed. (Detroit, Michigan) May 1, 1970), pgs. 167.