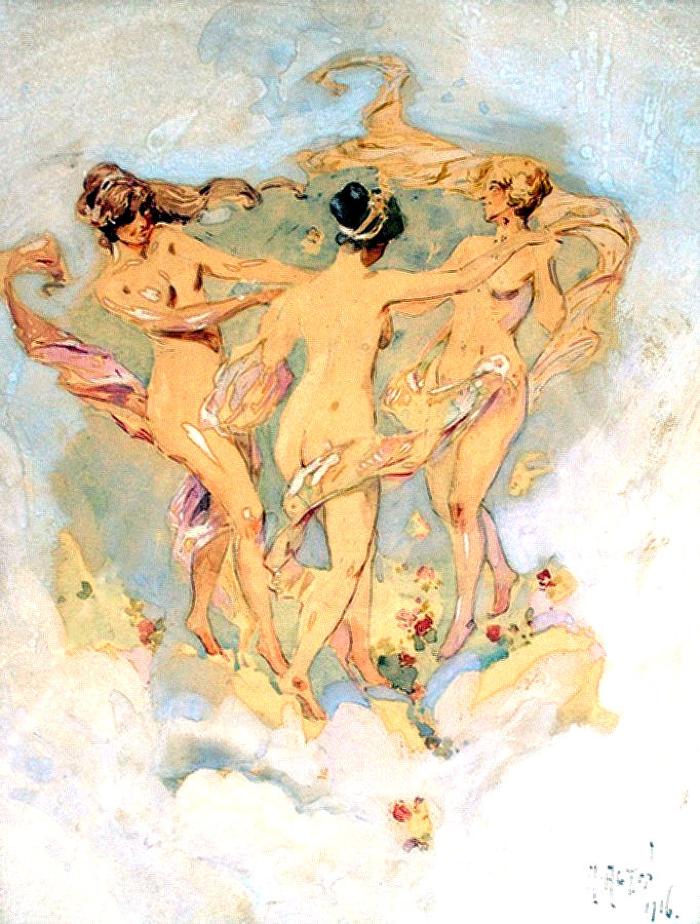 Three Graces (Study)
Dimensions
12 5/8 in. x 10 3/8 in.
Signature
Signed/dated: M. Alten/1916 lower right
Signature Details
The then newly completed Isis Theater opened in Grand Rapids on Monroe Avenue on January 27, 1916, and contained a painting by Alten titled, "Three Graces." The painting shown here is likely a study for that painting which adorned the dome above the proscenium arch in the building. The building has since been razed and the painting apparently lost.
Bibliography
No author noted, "The New Isis Theater Opens Tomorrow," The Grand Rapids News, January 26, 1916, .