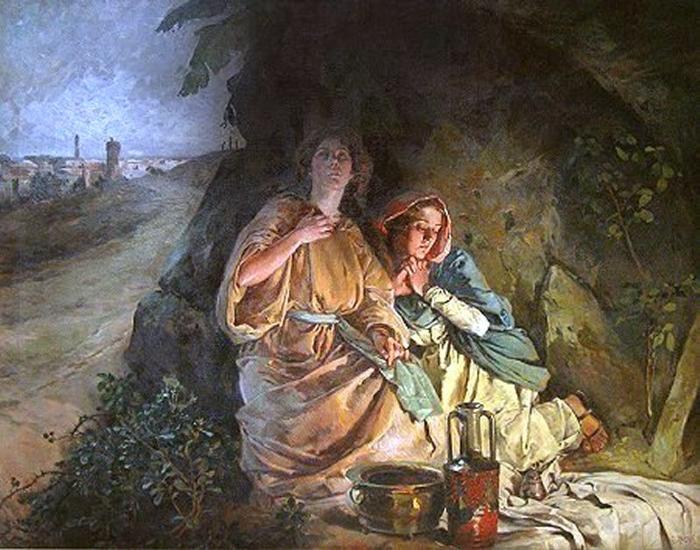 Two Marys at the Tomb
Dimensions
66 1/8 in. x 83 3/4 in.
Signature
Signed: M. Alten lower right
Thesaurus of Geographic Names Location
Provenance
Grand Rapids Art Museum
Dominican Sisters, Marywood Academy, Grand Rapids, MI
The artist
Exhibitions
A Traveling Exhibition
A Travelling Exhibition, 1907
Bibliography
No author noted, "Advertisement," Fort Wayne Journal-Gazette, September 28, 1916, .
No author noted, "Last Home Exhibit Mathias Alten Is Holding Annual Display of Paintings," The Grand Rapids Press, May 19, 1910, ill.
Mathias J. Alten, , "Last Will and Testament, April 20, 1932," Wills - Liber 592, pages 430-433. Kent County Probate Court, Grand Rapids, Michigan.
No author noted - An Advertisement for the Younkers Brothers Store, "The Two Marys at the Tomb - A Painting by Mathias Alten," The Des Moines Daily News, April 9, 1907, sec. Woman's Magazine, 5?.