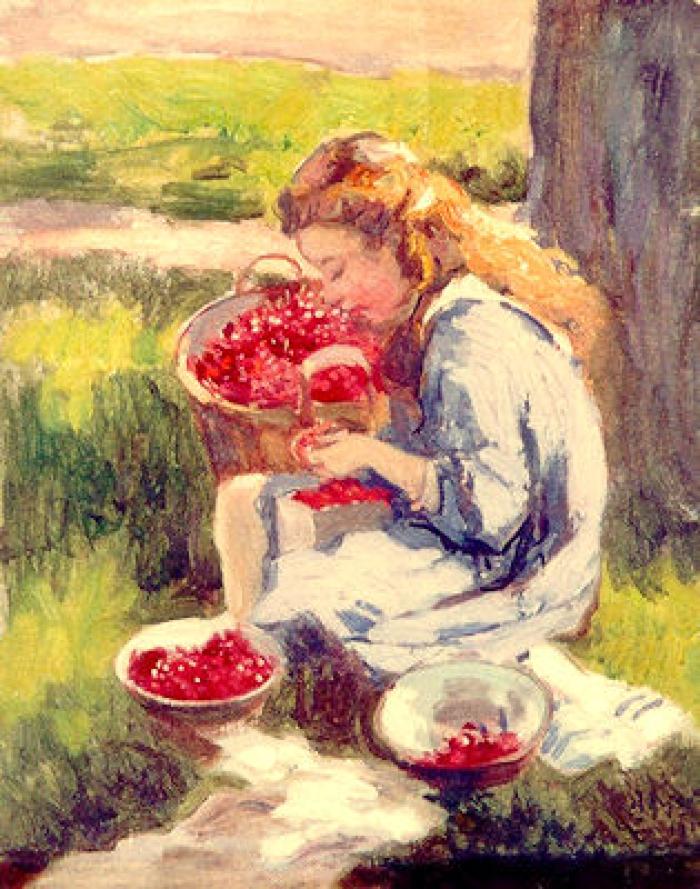 Viola Sorting Cherries
Dimensions
10 in. x 8 in.
Signature
Signed/dated: M. Alten/1917 lower right
Thesaurus of Geographic Names Location
Provenance
Private collection
Viola Alten Gatzweiler
Exhibitions
Movers and Seekers: Michigan Immigrants and Migrants
Bibliography
Meana, Janet, "Mathias J. Alten: Prolific Painter," Grand Rapids Magazine, December 1993 - Vol. 30 - No. 12 - pg. 21 - ill.