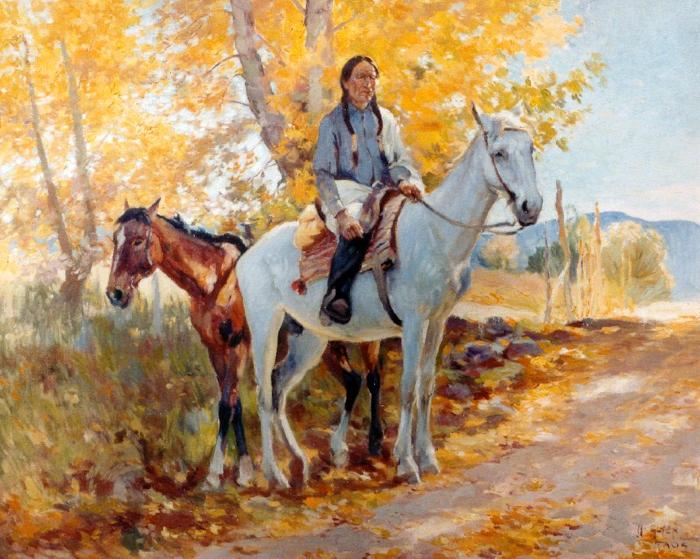 Watchful Waiting, Taos
Dimensions
24 in. x 30 in.
Signature
Signed/inscribed: M. Alten/Taos lower right
Thesaurus of Geographic Names Location
Provenance
With Perception
James Kahllo Fine Art
Private collection
Du Mouchelles Auction House
Pacific Book Auction Auction, Sale 132, lot #622, April 1997
Bibliography
Mary Cooke Swartwout, Director of the Grand Rapids Art Gallery, Introductory essay, Exhibition catalog of the New York Exhibition of Oil Paintings By Mathias J. Alten - February 11th to March 2nd inclusive, 1929 (New York, NY: The Holt Gallery, ) .
No author noted, "Alten Finds Influence of Old Spain in New Mexico...," The Grand Rapids Press, December 2, 1927, .