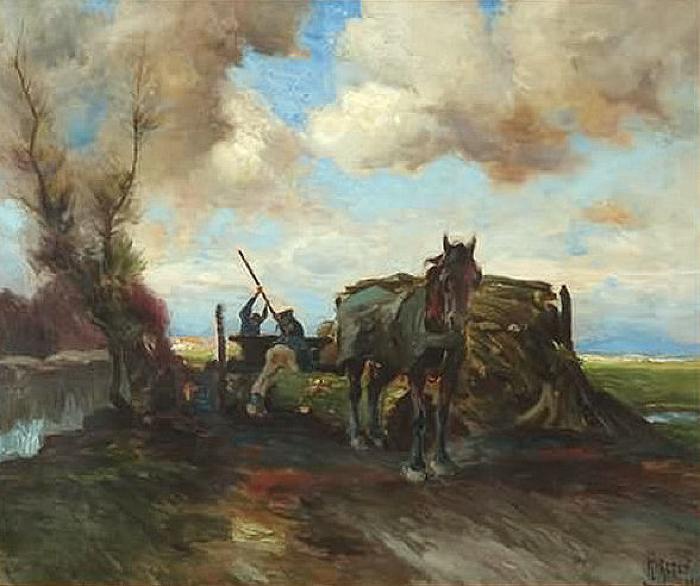 Woodcutters
Dimensions
20 in. x 24 in.
Signature
Signed/dated: M. Alten/1915 lower right
Signature Details
Although this canvas is reportedly dated 1915, it is definitely a Dutch genre picture derived from the artist's 1910-1911 trip to the Netherlands. If then the 1915 date inscription is accurate, it was likely completed in Alten's studio in Grand Rapids and after a sketch made in the Netherlands.

Alten exhibited a canvas at the Milwaukee Art Institute in 1918 titled, "Wood Cutters." This is likely that painting.
Provenance
Alderfer Auction Company, Hatfield, PA, Lot #3158, September 12, 2008.
Location unknown
Bibliography
Milwaukee Art Institute, Catalogue of June Exhibitions, 1918.
Subjects
Landscapefigures
Netherlands