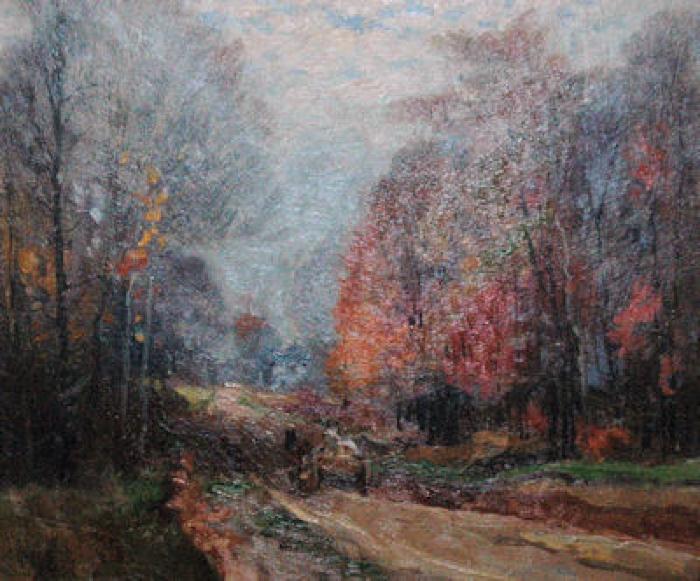 Autumn Landscape Looking West on Lyon Street
Dimensions
11 1/4 in. x 13 1/4 in.
CR Number
CR.MJA.MILA1590
Signature
Signature location unknown, may be dated 1914
Signature Details
Lyon Street is situated in Grand Rapids, MI.
Thesaurus of Geographic Names Location
Provenance
Private collection
Cornelius Keegstra collection
Exhibitions
Mathias Alten's Grand Rapids
Bibliography
Ferris, Steven A., (Assistant Curator) with essay by Gordon Olson, Grand Rapids City Historian, Mathias Alten's Grand Rapids (Grand Rapids Art Museum, 1999).