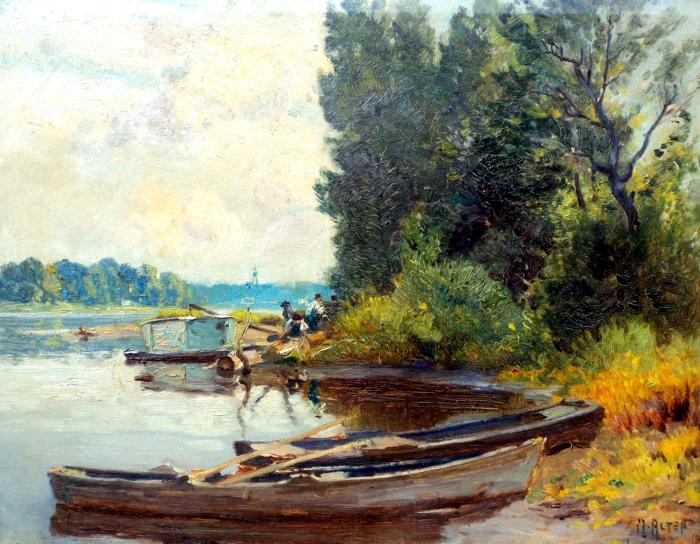 The Clammers
Dimensions
16 in. x 20 in.
Signature
Signed: M. Alten lower right
Signature Details
Written in pencil on the backing paper verso "The Clamers (sic) $175.00".

Also, written in cursive and in pencil on an attached paper label verso, "This painting is by M. Alten now deceased of Grand Rapids, Mich. Michigan's foremost artist. "The Clamers (sic)" $175.00."

Written in cursive in Alten's hand on the support verso "along Grand River/150.00 without frame" Also there printed in pencil "M.J. Alten 19--" (an apparent date). The latter is not in Alten's hand and seems to be added later and irrelevant to this picture.



Although the precise locale of this Michigan painting is unknown, it is known that there was a small industry of fresh water clam fishing or "clamming" during the era of the painting's execution in the waters of the Grand River which seems to be supported by the annotation mentioned above "along Grand River."