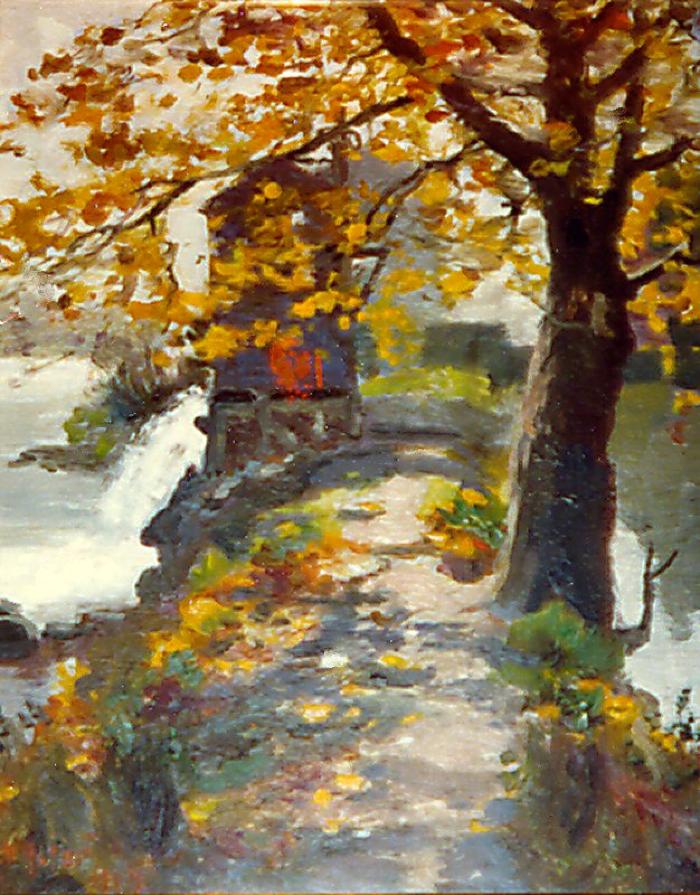 Converse Wheelhouse
Dimensions
11 1/2 in. x 9 in.
Signature
Signed/dated: M. Alten/1913 lower left
Signature Details
The Converse Wheelhouse, likely so named for J. W. Converse, the proprietor, was a flour mill situated along the westside canal of the Grand River.

The painting is part of the Public Museum's Voigt House Victorian Museum.
Provenance
Grand Rapids Public Museum
Exhibitions
Mathias Alten's Grand Rapids
Bibliography
Ferris, Steven A., (Assistant Curator) with essay by Gordon Olson, Grand Rapids City Historian, Mathias Alten's Grand Rapids (Grand Rapids Art Museum, 1999).