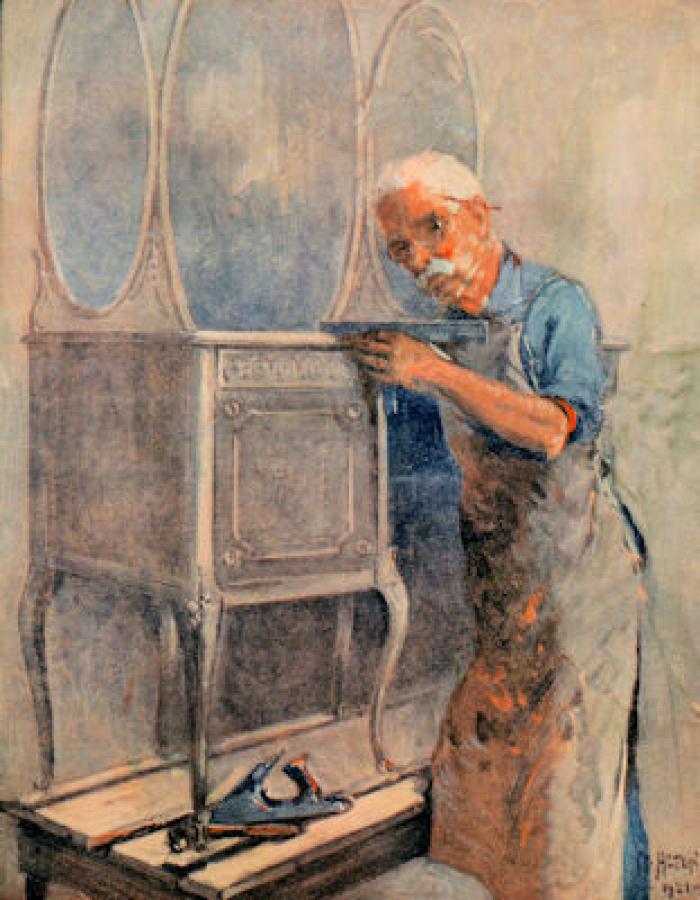 Cover, The Commonwealth Magazine, Oct. 1921
Dimensions
19 1/4 in. x 15 1/16 in.
Signature
Signed/dated: M. Alten/1921 lower right
Signature Details
This image was one of seven cover illustrations that Alten painted for The Commonwealth Magazine. The same painting also served as an illustration for a later cover of The Grand Rapids Spectator, a bi-weekly publication used to promote the city's business and civic interests. It was published by the Grand Rapids Association of Commerce.
Provenance
Private collection
With Perception
Grand Rapids Chair Company, 1921
Bibliography
The Commonwealth - A Magazine For Workers, December 1920.