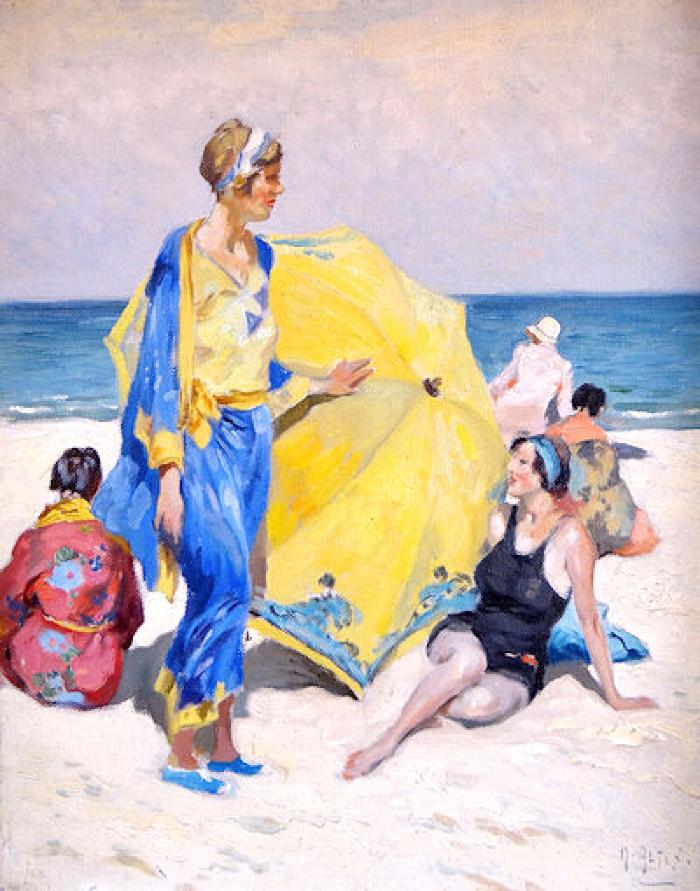 Hollywood Florida Beach Scene
Dimensions
20 in. x 16 in.
Signature
Signed: M. Alten lower right
Signature Details
The standing central figure is Helen Balbach, a young Grand Rapids woman who was coincidentally vacationing in Hollywood, FL when Alten was painting there in February, 1929. Ms Balbach is also seen as the standing central figure in FLBE1866 and FLBE2039.
Bibliography
Bernice Mancewicz, "He's Searching for Mathias Alten's Work," The Grand Rapids Press, Sunday, April 20, 1980, 6-D.