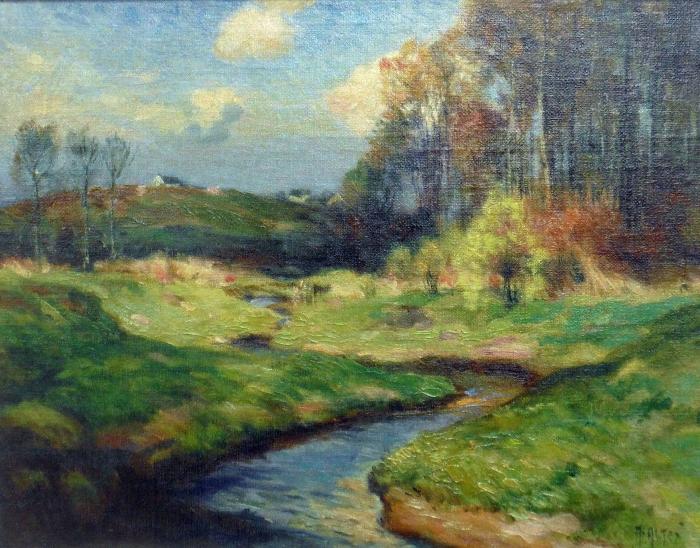 Landscape with Stream
Dimensions
12 3/4 in. x 16 1/2 in.
CR Number
CR.MJA.MILW2063
Signature
Signed/dated: M. Alten/1919 lower right
Signature Details
Note: on the support board verso is a pencil drawing of two spoked wheels as well as a name "....illegible/G.A." There too, written in marking pen "Hefner's (block lettering) and Konkle (cursive).
Thesaurus of Geographic Names Location
Provenance
James Kahllo Fine Art
Private collection
Hefner Art Gallery