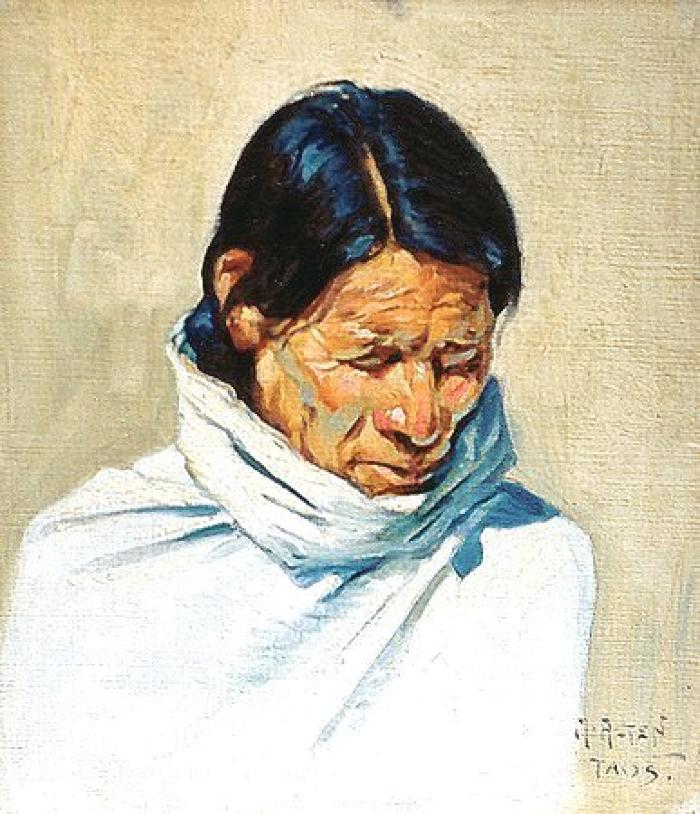 Lorenzo
Dimensions
16 in. x 12 in.
Signature
Signed/inscribed: M. Alten/Taos lower right
Signature Details
Illustrated on the invitation announcement-catalog for the New York Holt Gallery 1929 exhibition which was attended by both Mr. and Mrs. Alten. The cover reproduction incorrectly identified the painting as, "Watchful Waiting." another canvas in the exhibition,.
Bibliography
Mary Cooke Swartwout, Director of the Grand Rapids Art Gallery, Introductory essay, Exhibition catalog of the New York Exhibition of Oil Paintings By Mathias J. Alten - February 11th to March 2nd inclusive, 1929 (New York, NY: The Holt Gallery, ) .
Harvest, W.H., "G. R. Artist Began His Notable Career Near Inspiring German Miracle Spring," The Grand Rapids Herald, February 1929, ill..