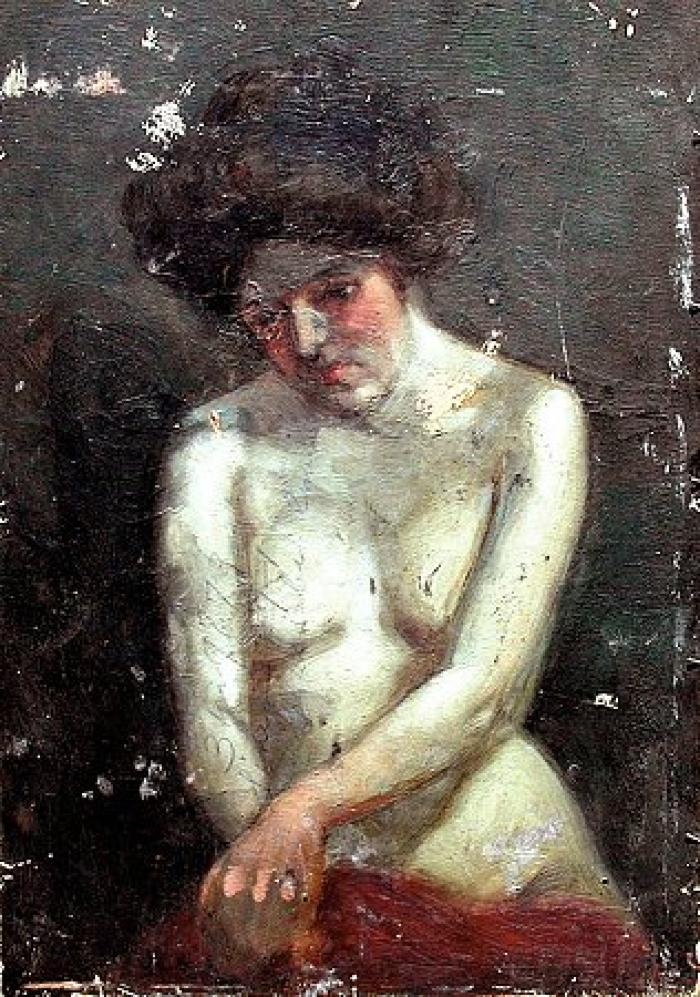 Nude (Unfinished)
Dimensions
13 7/8 in. x 9 7/8 in.
Signature
Unsigned, unifinshed
Signature Details
This picture was evidentally painted during one of Alten's Life Drawing classes as a charcoal rendering of the same model in a similiar pose drawn by William A. Balbach, an Alten student, was still owned by Balbach's descendants in 2006.
Thesaurus of Geographic Names Location