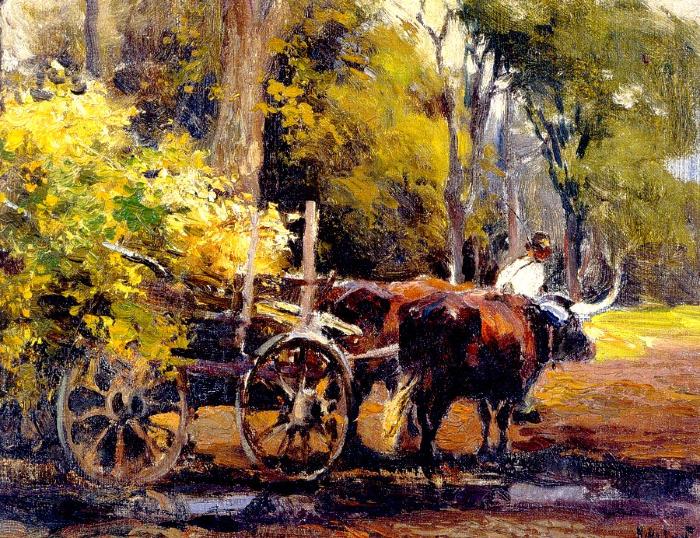 Ox Cart, Lyme
Dimensions
6 3/4 in. x 8 3/4 in.
Signature
Signed: M. Alten lower right
Signature Details
This painting was incorrectly identified in the Grand Rapids Art Museum's retropective, "Mathias J. Alten: Journey of an American Painter" and the accompanying same-named catalog of 1998, as a Dutch painting. It is, however, clearly a Lyme picture.
Exhibitions
Mathias J. Alten: Journey of an American Painter
Bibliography
Gerdts, William H., M. Elizabeth Boone, Wendy Greenhouse and James A. Straub (Chronology), Mathias J. Alten: Journey of an American Painter (The Grand Rapids Art Museum, 1998)