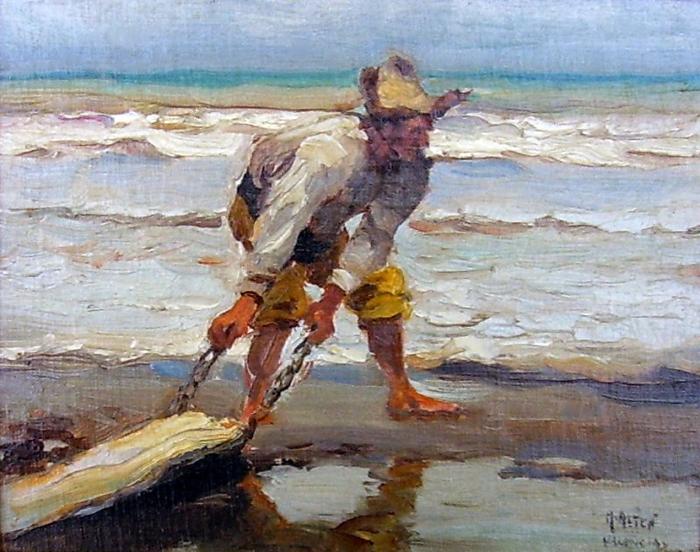 Salvage, Valencia
Dimensions
7 1/2 in. x 9 1/2 in.
Signature
Signed/inscribed/dated: M. Alten/Valencia/lower right
Signature Details
The GR Press article titles this painting as "Salvage." It is unknown how the title was determined, but it seems appropriate.
Provenance
Private collection
Hefner Art Gallery
Bibliography
Bernice Mancewicz, "Large Collection - Alten Paintings on View Here," The Grand Rapids Press, July 28, 1968, Pg. 36, ill.