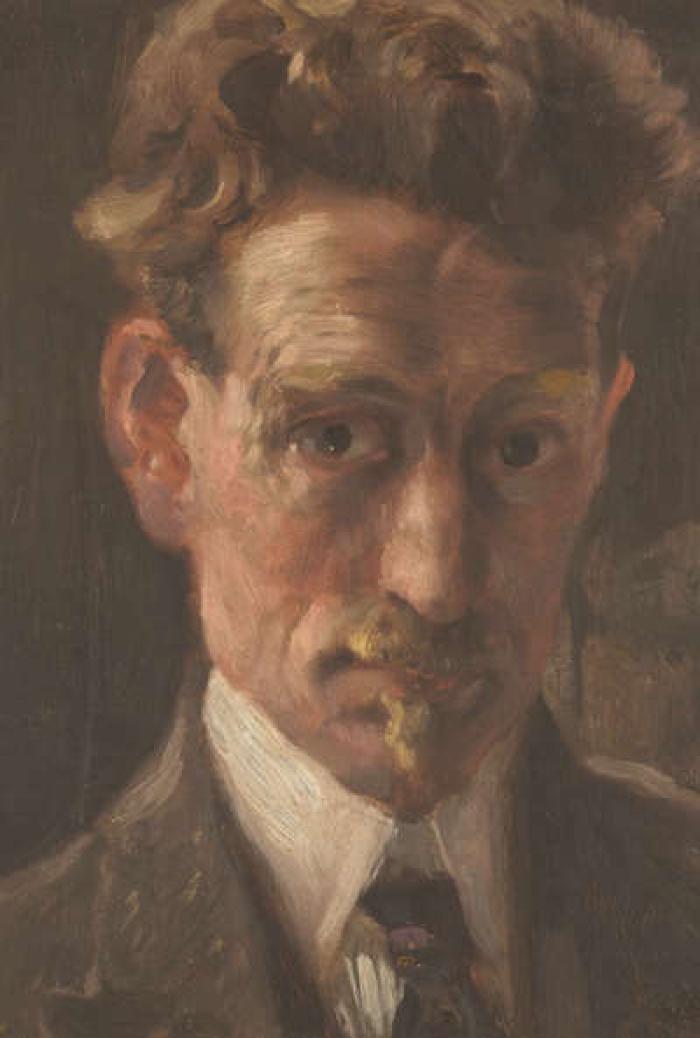 Self Portrait
Dimensions
10 in. x 7 3/8 in.
Thesaurus of Geographic Names Location
Provenance
Private collection
Cottone Auctions, lot #301, March 25, 2017, Geneseo, NY,
Everson Museum of Art, Syracuse, NY, gift of the artist, November 26, 1918, Accession #18.77.1
Exhibitions
Exhibition of Paintings by Mathias J. Alten (One-Man Show)
Bibliography
The Director, "Gifts and Purchases," Syracuse Museum of Fine Arts, September Bulletin, Nineteen-Eighteen.