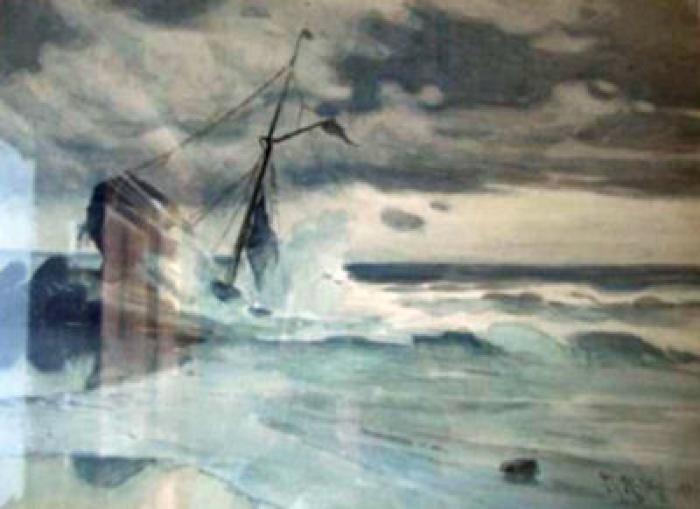 Shipwreck
Dimensions
14 in. x 20 in.
Signature
Signed/dated: M. Alten/1903 lower right
Signature Details
Note: This watercolor was photographed while still behind glass and thus the image manifests heavy light reflection.

It is unknown precisely where this 1903 watercolor was rendered. Alten was known to have traveled to the eastern part of the United States in 1902, and specifically to have painted seascapes in Maine in 1906. the only other known watercolor from this era however, is "Bow Bridge, Lyme, 1903" (CTLW310) placing this seascape as possibly having been painted on the Connecticut coast.