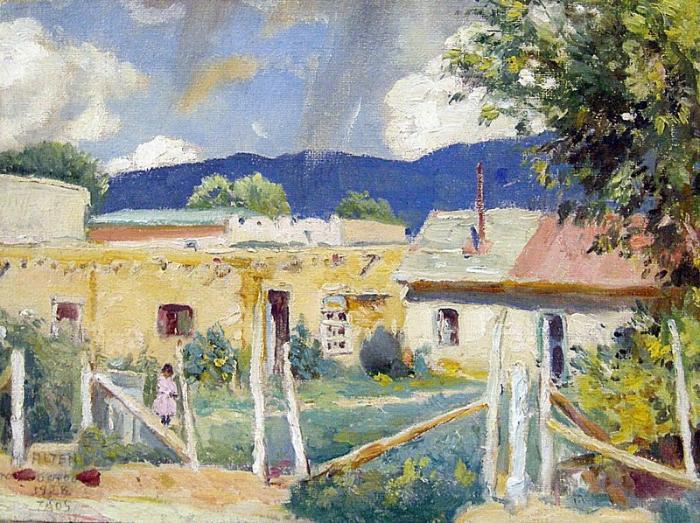 Taos
Dimensions
10 1/2 in. x 13 7/8 in.
CR Number
CR.MJA.NMAR1002
Signature
Signed/inscribed by a hand other than Alten's "M. Alten/Taos School/1928/Taos" lower left
Signature Details
The painting is not signed by Alten, but is surely his work.

F. de Forrest Shook, in whose memory this painting was gifted to the Grand Rapids Art Museum, was a Chicago painter, illustrator and a longtime friend of Alten.
Thesaurus of Geographic Names Location
Provenance
Grand Rapids Art Museum
Dorothy Shook Cole collection