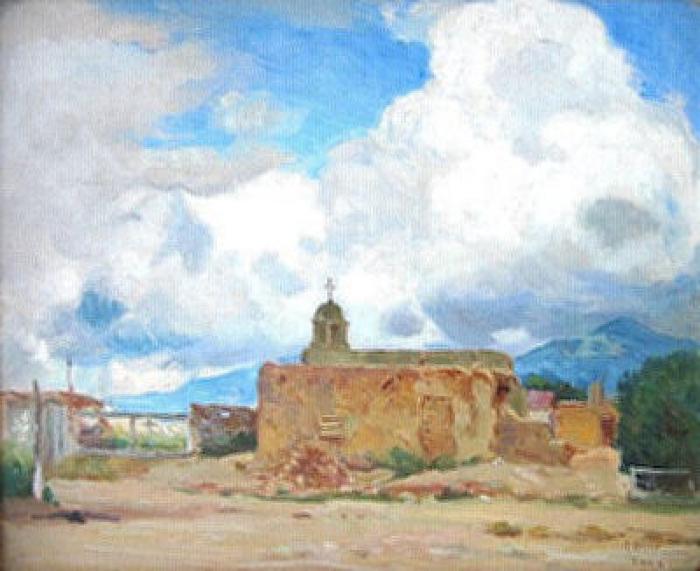 Taos Mission
Dimensions
16 in. x 20 in.
Signature
Signed/inscribed: M. Alten/Taos lower right
Signature Details
Given the extensive shrubbery growth seen at the right side of this composition, it is likely that this painting was completed later and possibly during a 1929 trip to the area.

See also NMAR1985 and NMAR180 for paintings of the same mission.