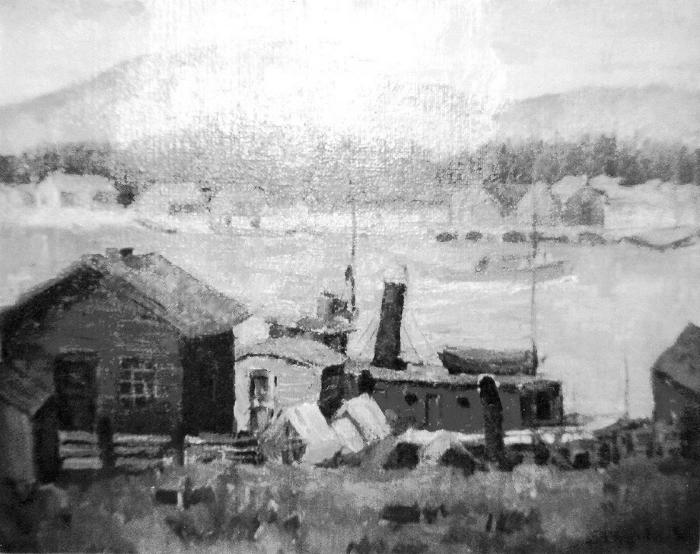 Tugboat Scene
Dimensions
11 1/2 in. x 14 1/2 in.
Signature
Signature location unknown
Signature Details
Dimensions found written on the reverse of a photograph of this painting.

This is likely Alten's painting titled, "Tugboat Scene" and although the date is unknown, the catalogue of the Grand Rapids Art Gallery's 1938 Memorial Exhibition lists the paintings chronologicaly, with "Tugboat Scene" falling in the approximate 1932 time slot.
Provenance
Private collection
Grand Haven High School, 1938
Exhibitions
Mathias Alten Memorial Exhibition
Bibliography
Grand Rapids Art Gallery, Catalogue of the Mathias Alten Memorial Exhibition October 4th - October 31, 1938.