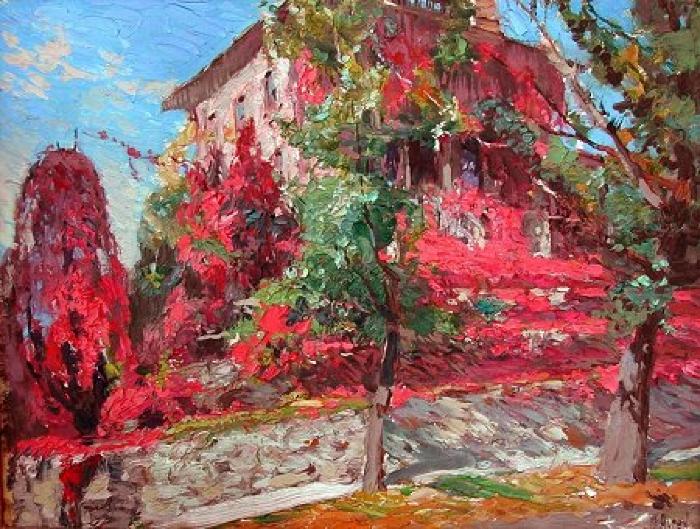 The Arthur Carter Denison House
Dimensions
12 in. x 15 1/2 in.
Signature
Signed: M. Alten lower right
Signature Details
This home, at 329 Lyon Street, at the corner of Lyon and Ransom in Grand Rapids was owned by United States Federal Distric Judge Arthur C. Denison (1861-1942). The home was built of Grand River limestone as was the retaining wall surounding it. The foliage seen in the painting appears to be sumac.
Thesaurus of Geographic Names Location
Provenance
Sarah Denison Kempter, from her father Donald, MI
Paul Kempter collection, from his wife Sarah Denison Kempter, MI
Donald Denison, MI
Bibliography
Northwest Corner Lyon and Ransom, Grand Rapids Historical Commission, a photograph by Schuyler C. Baldwin,1870s. From the Thomas R. Dilley collection.