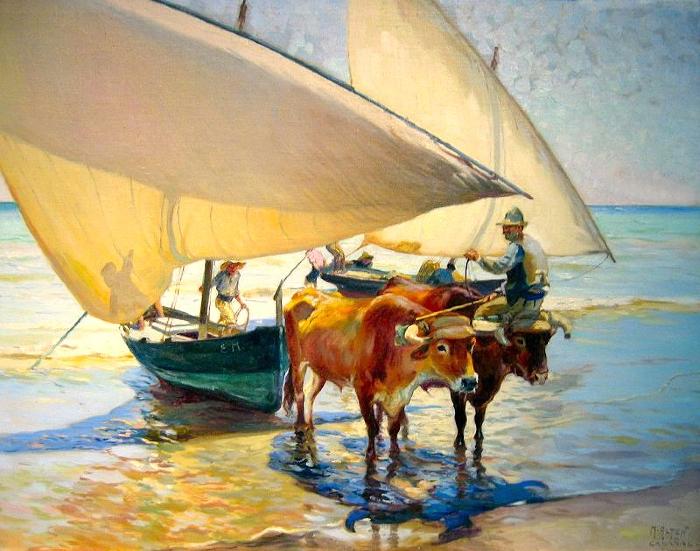 Cabanal Fishermen
Dimensions
32 in. x 42 in.
Signature
Signed/inscribed: M. Alten/Cabañal lower right
Thesaurus of Geographic Names Location
Provenance
Anita M. Gilleo Trust
Private collection
Perception Gallery
Eleanore Alten Gilleo estate
Bertha Alten estate
Mathias J. Alten estate
Bibliography
No author noted, "Sunlight in Spain," Literary Digest, October 12, 1929.
No author noted, "Many West Michigan Scenes Are Beautifically Depicted in Mathias Alten's Art Exhibit," The Grand Rapids Press, November 29, 1934, p. 2, col.4.